 Meyer Burger is now a participant of UN Global Compact
Meyer Burger is pleased to announce that we have joined the United Nations Global Compact initiative — a voluntary leadership platform for the development, implementation and disclosure of responsible business practices.
The UN Global Compact is a call to companies everywhere to align their operations and strategies with ten universally accepted principles in the areas of human rights, labour, environment and anti-corruption, and to take action in support of UN goals and issues embodied in the Sustainable Development Goals (SDGs). Launched in the year 2000, the UN Global Compact is the largest corporate sustainability initiative in the world, with more than 15,000 companies and 3,800 non-business signatories based in over 160 countries, and more than 69 Local Networks.
As a Participant of the initiative, we encourage you to visit www.unglobalcompact.org and learn more on sustainability work and progress.
Our contribution to a better world
As a company, Meyer Burger is currently committed to implementing seven specific sustainability goals. The focus is on energy and the environment.
«At its essence, sustainability means ensuring prosperity and environmental protection without compromising the ability of future generations to meet their needs. A sustainable world is one where everyone can access clean energy that doesn't contribute to climate change.»
This is how former UN Secretary-General Ban-Ki Moon described the core message of the global development goals in 2015. In 17 categories, the Sustainable Development Goals (SDGs) point the way to a fairer world. The target horizon is 2030, which is not that far away.
With the implementation of the SDGs, Meyer Burger seeks to ensure that the share of renewable energies in the global energy mix is significantly increased, that the availability of electricity can be realized worldwide with new PV technologies and that a large proportion of the raw materials used are fully recycled as well as processed in a way that conserves resources. We are setting new standards in terms of sustainability and are together heading towards a livable and peaceful future.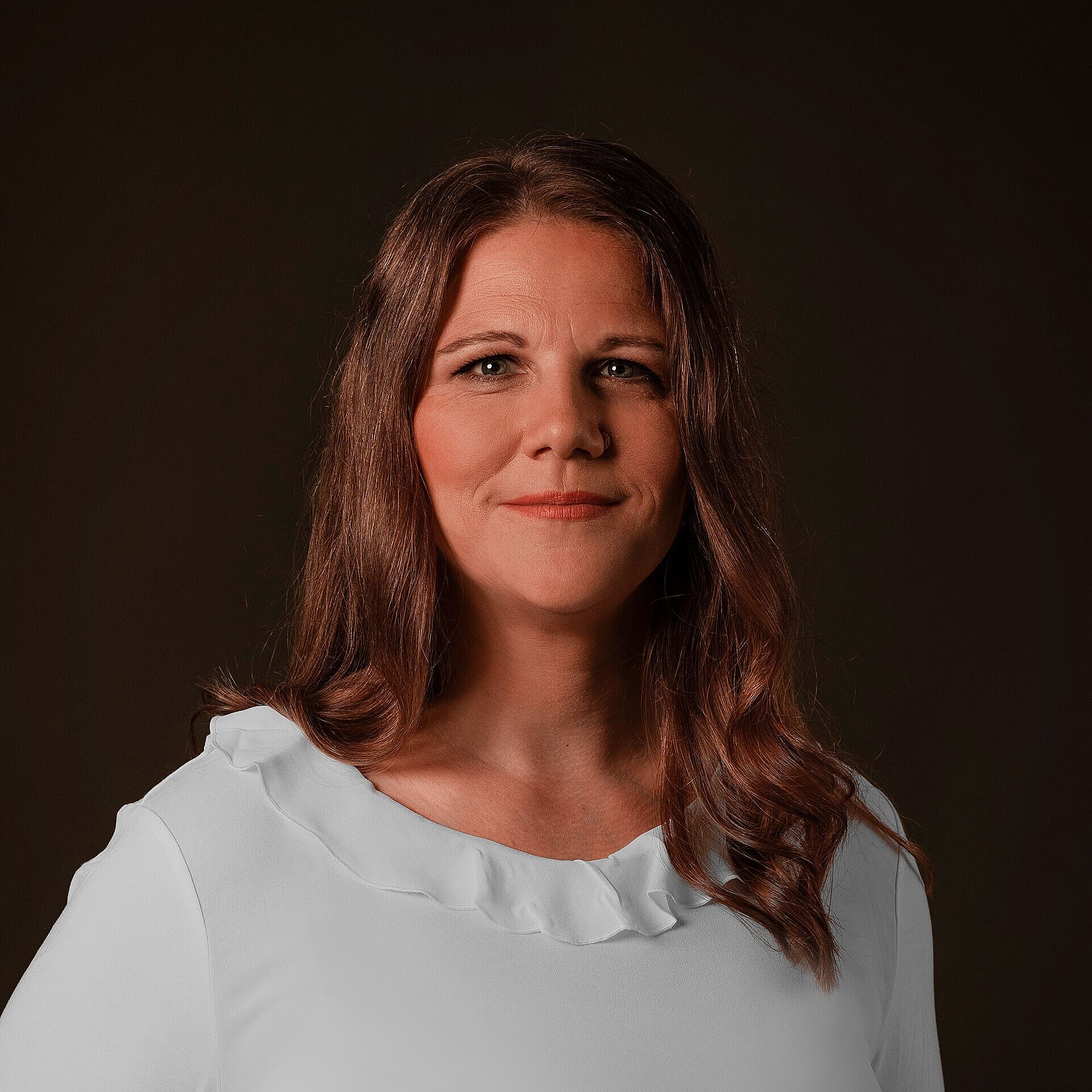 Interview
"Currently, we receive goods and services from local manufacturers and suppliers wherever possible."
Katja Tavernaro, Chief Sustainability Officer
Go to the article
Advancing sustainable innovation
By transforming our business model from the manufacture of photovoltaic (PV) production equipment to the integrated production of solar cells and solar modules, we are making sustainability our number one priority.
Our goal is to become the leading PV company in the world. Sustainability shall become an integral part of Meyer Burger's business. Therefore, we strive to implement the most sustainable solutions everywhere in our operations. This report reflects the progress we have made in 2020 and shows the high ambitions we have set for the near future.
With our innovative technology, we make a substantial contribution to the international PV value chain. Our vision is to enable more sustainable and accessible energy production for the future. We develop concrete technical solutions to produce highly efficient solar modules, often setting new industry standards.
At the same time, our goal is to make these highly efficient solar modules more accessible to the private and commercial sectors - also taking into account economic efficiency. By continuously improving energy efficiency, we have reduced overall manufacturing costs and production footprint, enabling our customers to achieve the most favourable total cost of ownership in the PV industry.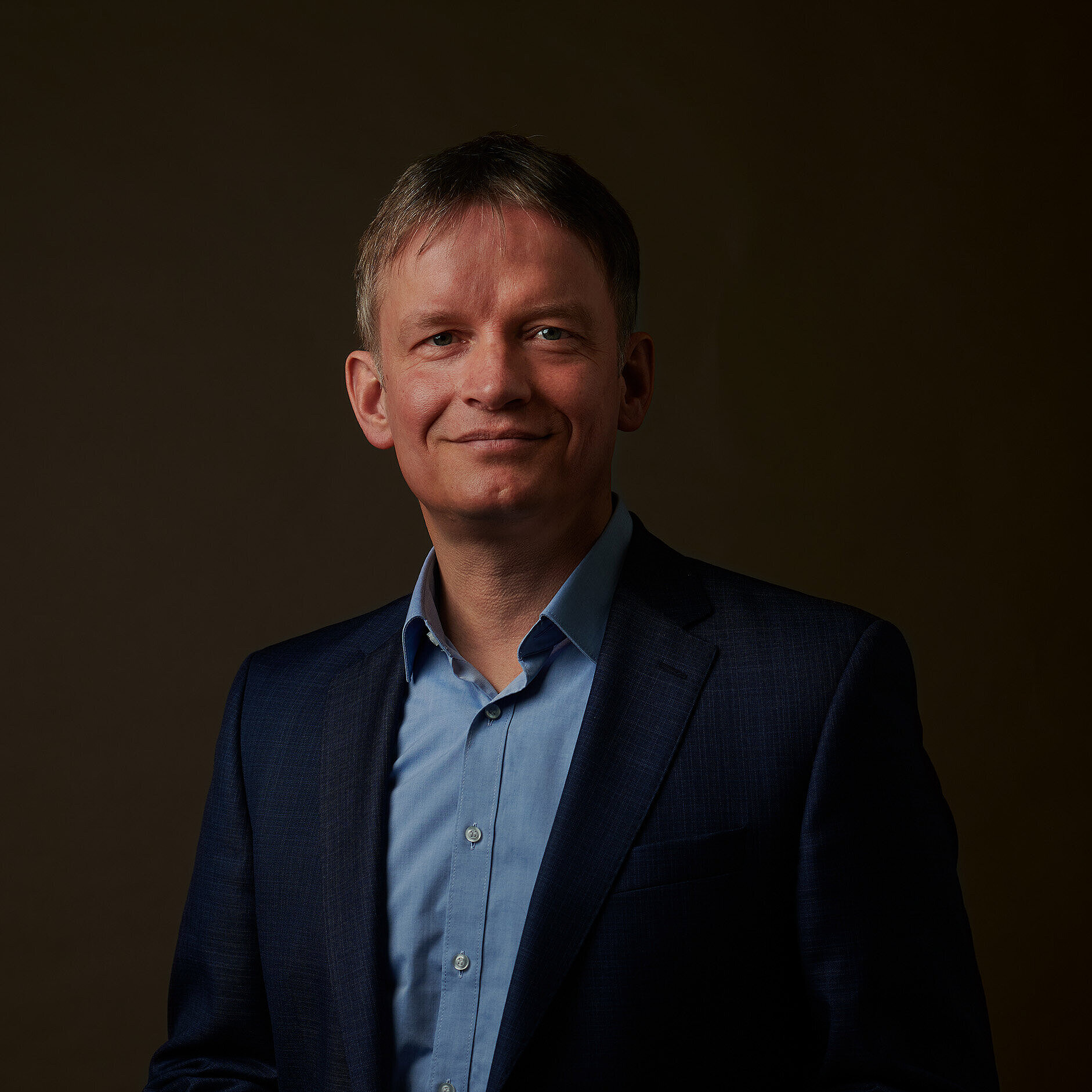 "Our goal is not only to produce the best and most sustainable solar modules on the planet, but also to be a truly green company and to influence the industry with pioneering sustainability standards and benchmarks."
Gunter Erfurt, CEO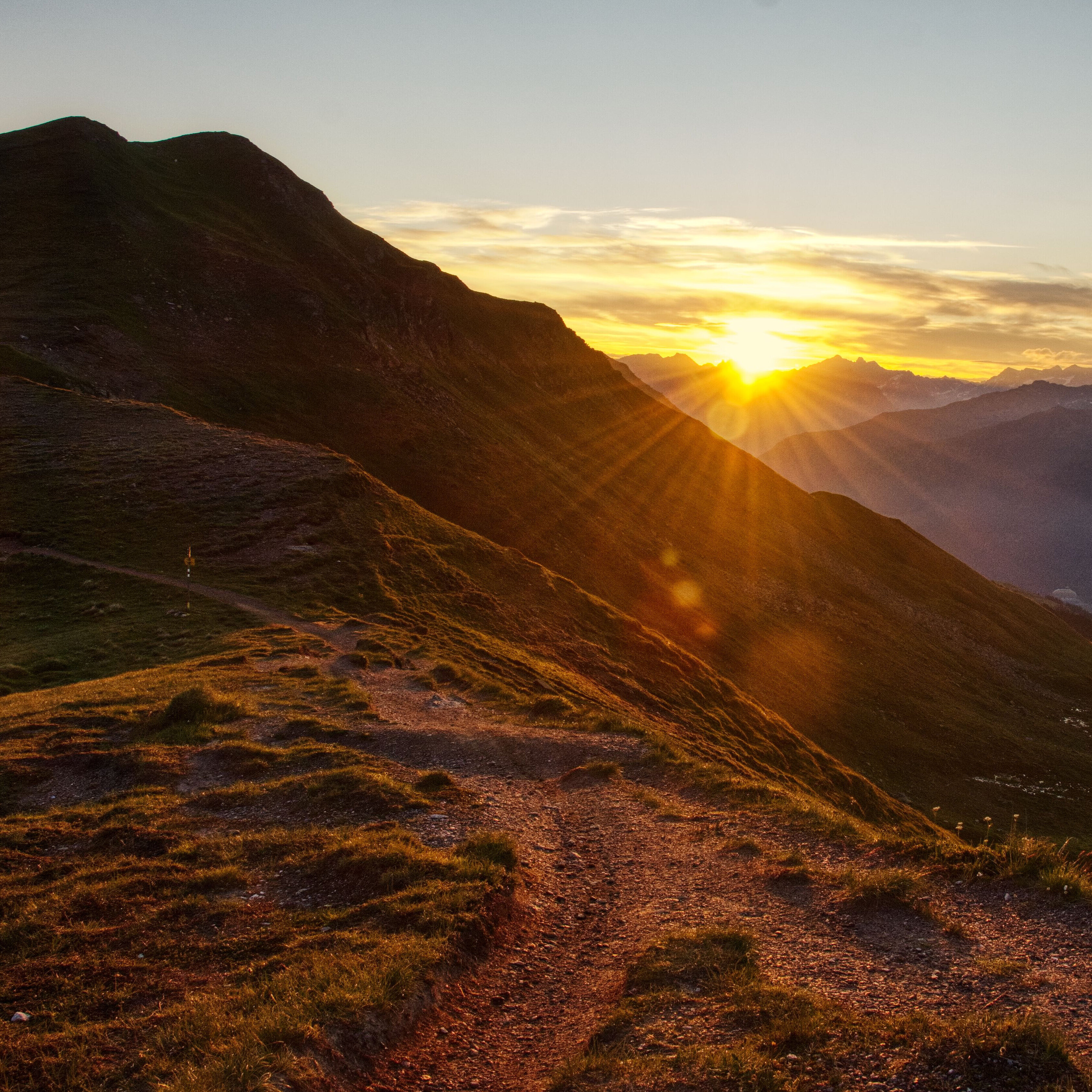 On the way to waste-free production
In harmony with the environment and in consideration of social values, it is of utmost importance for us to use natural raw materials with care. Our vision is - by reusing, sharing, repairing, refurbishing and recycling - to adopt the principles of the circular economy to avoid waste, pollution and carbon emissions as much as possible.
More than that, Meyer Burger wants to sustainably convert its business model to the "Cradle2- Cradle" concept. The goal of this concept is not only to limit the company's negative impact on the environment, but to go further and even leave a positive footprint.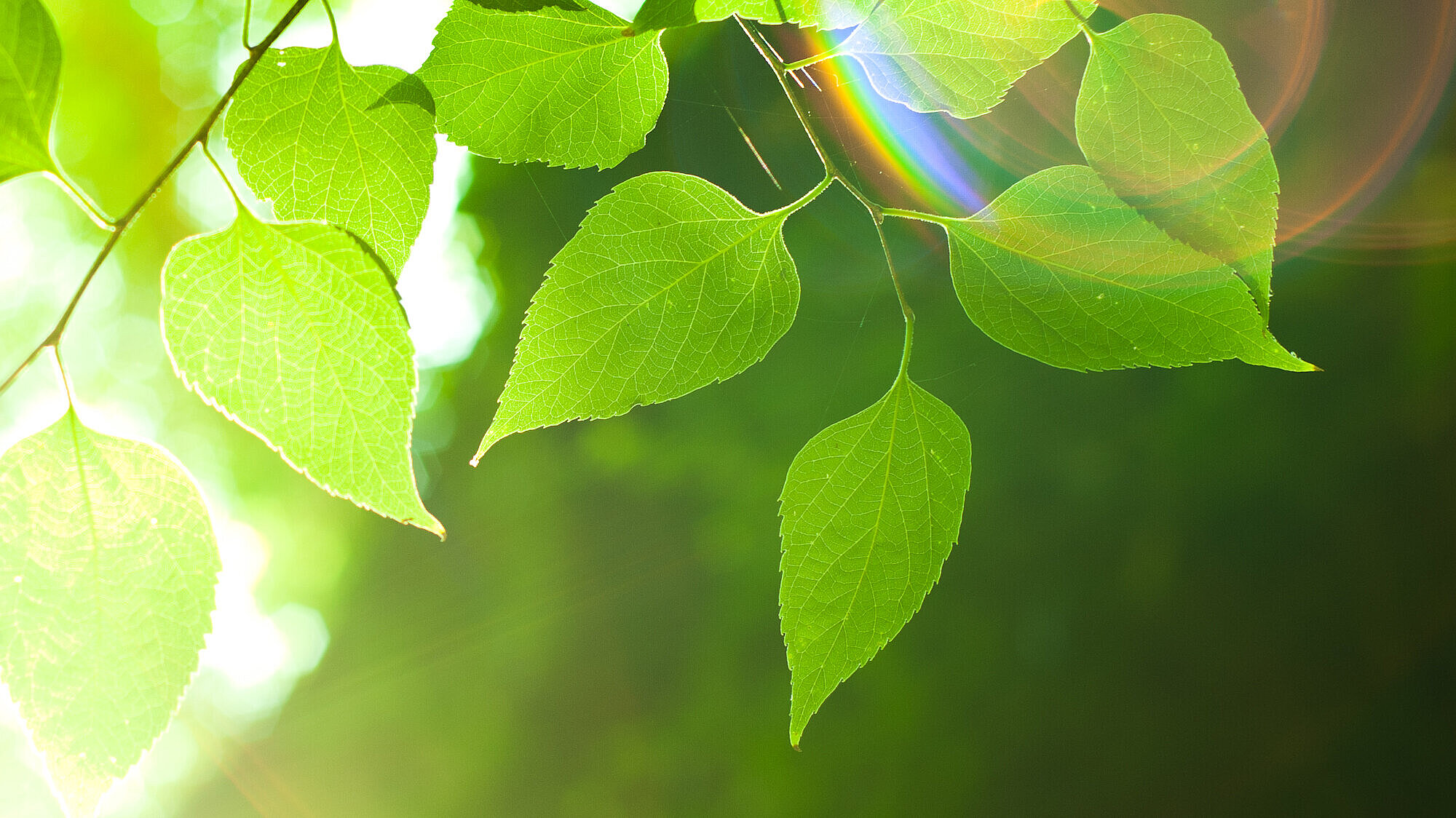 Environmental indicators
Meyer Burger is committed to protecting the environment and contributes to the highest degree to sustainable business operations. Our goal is to use natural resources to create meaningful value in our society. In doing so, we ensure that these resources are either returned to our environment or recycled for further production.
Meyer Burger is committed to reducing CO2 emissions, limiting energy and water consumption and promoting waste recycling. In 2020, 16402 MWh of electricity was produced with our own PV systems. For 2020, no waste water was discharged into public waters and no other environmental pollution was caused.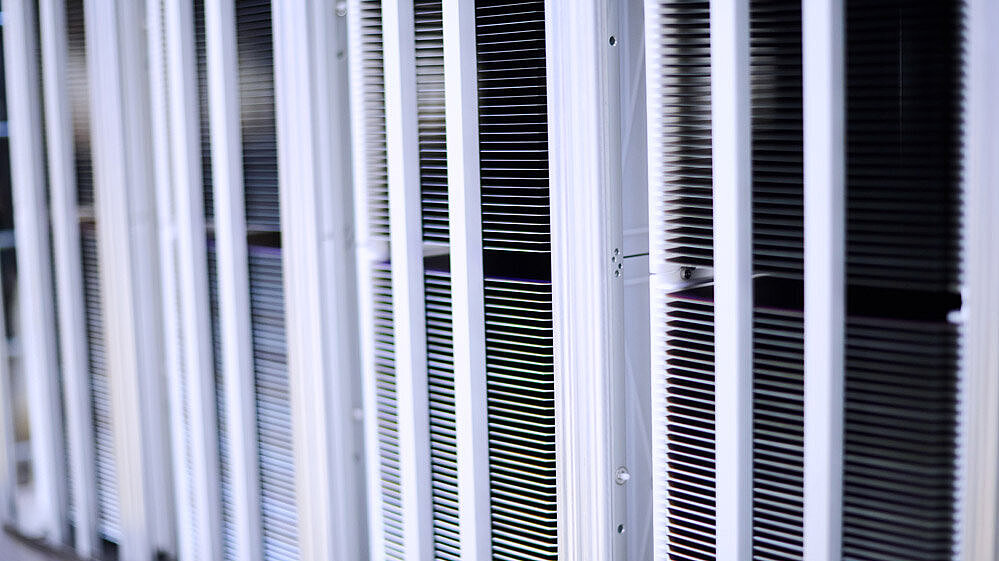 The Meyer Burger supply chain: Local sourcing
The reliable and efficient procurement of materials and goods directly from the manufacturer is an important prerequisite for being able to respond quickly to customer demands. The necessary adjustments in production and operations from 2020 onwards represent a major challenge for procurement. For reasons of transparency, goods and services are mainly procured from local manufacturers and suppliers, supplemented by European and global sources.
Meyer Burger defines procurement as local if it takes place within the country where the production site is located. In Hohenstein-Ernstthal, more than 80 per cent of the purchasing volume was purchased from local suppliers.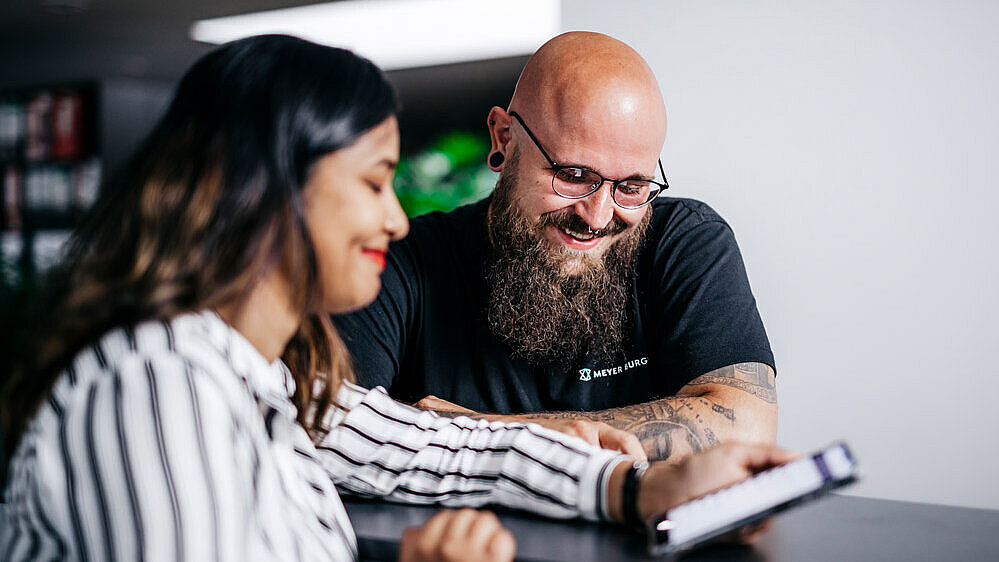 High integrity and compliance
As a globally active and listed company, Meyer Burger ensures that all employees, all products and services fully comply with applicable international, national and local laws, regulations and standards. Reliability, loyalty and respect are Meyer Burger's key values for all interactions inside and outside the company.
The Meyer Burger Code of Conduct outlines the company's core values and provides guidelines for business ethics, compliance, corporate governance, stakeholder engagement and fostering a stimulating work environment.
We reaffirm our commitment to relevant international conventions, particularly the MNE Declaration of ILO that provides direct guidance to enterprises on social policy and inclusive, responsible and sustainable workplace practices.
As an innovative and sustainable company, Meyer Burger benefits from active employee participation. Our goal is to provide a working environment that motivates our employees to give their best and move our company forward together. We welcome the active and constructive participation of employees in all decision-making processes within the company.
Meyer Burger considers the diversity of its workforce as one of its most important assets, as it reflects the diversity of our customers and other stakeholders. Meyer Burger respects the privacy and personal integrity of all employees - all employees are treated fairly and equally.
In line with the UN Sustainable Development Goal "Health and Well-being", ensuring a safe working environment and the health of all employees is of paramount importance to Meyer Burger.
As we attach the greatest importance to compliance with current safety regulations, we adhere to local labour and safety guidelines at all locations. In 2020, additional safety measures were taken to minimise the health risk from the spread of Covid-19. The consistent implementation of occupational health and safety measures in 2020 helped to further reduce the sickness rate and the number of occupational injury days. Thus, the injury rate in 2020 was 1.53%.