Newsroom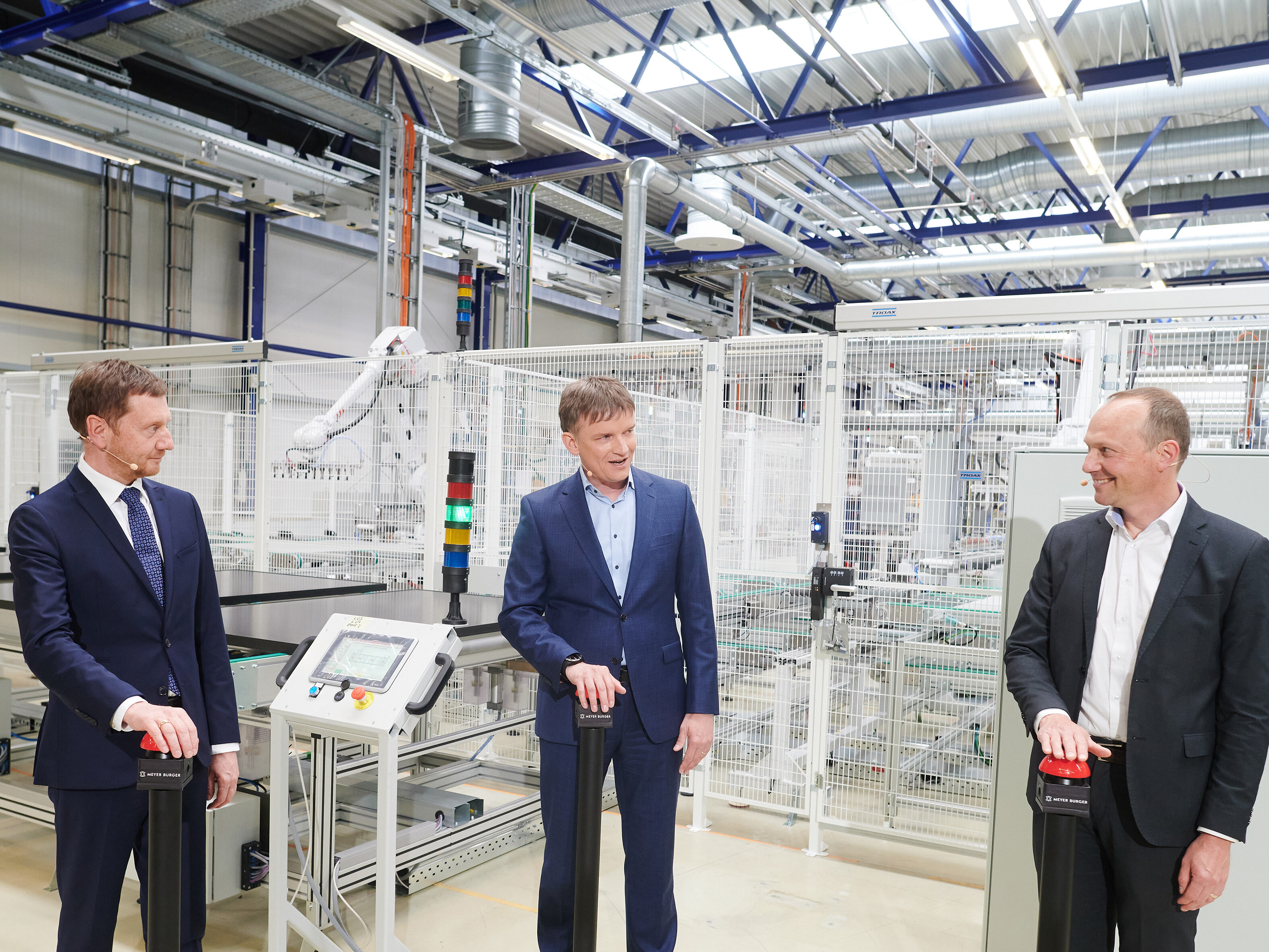 On Wednesday, the new module production plant in Freiberg was launched.
Only one week after the virtual opening of the Meyer Burger solar cell plant in Thalheim, the new module production in Freiberg will be opened on Wednesday, May 26. In addition to Saxony's Prime Minister, Michael Kretschmer, other guests from politics and business will be present to discuss the future of the solar industry in Saxony in a live broadcast panel discussion.
Read More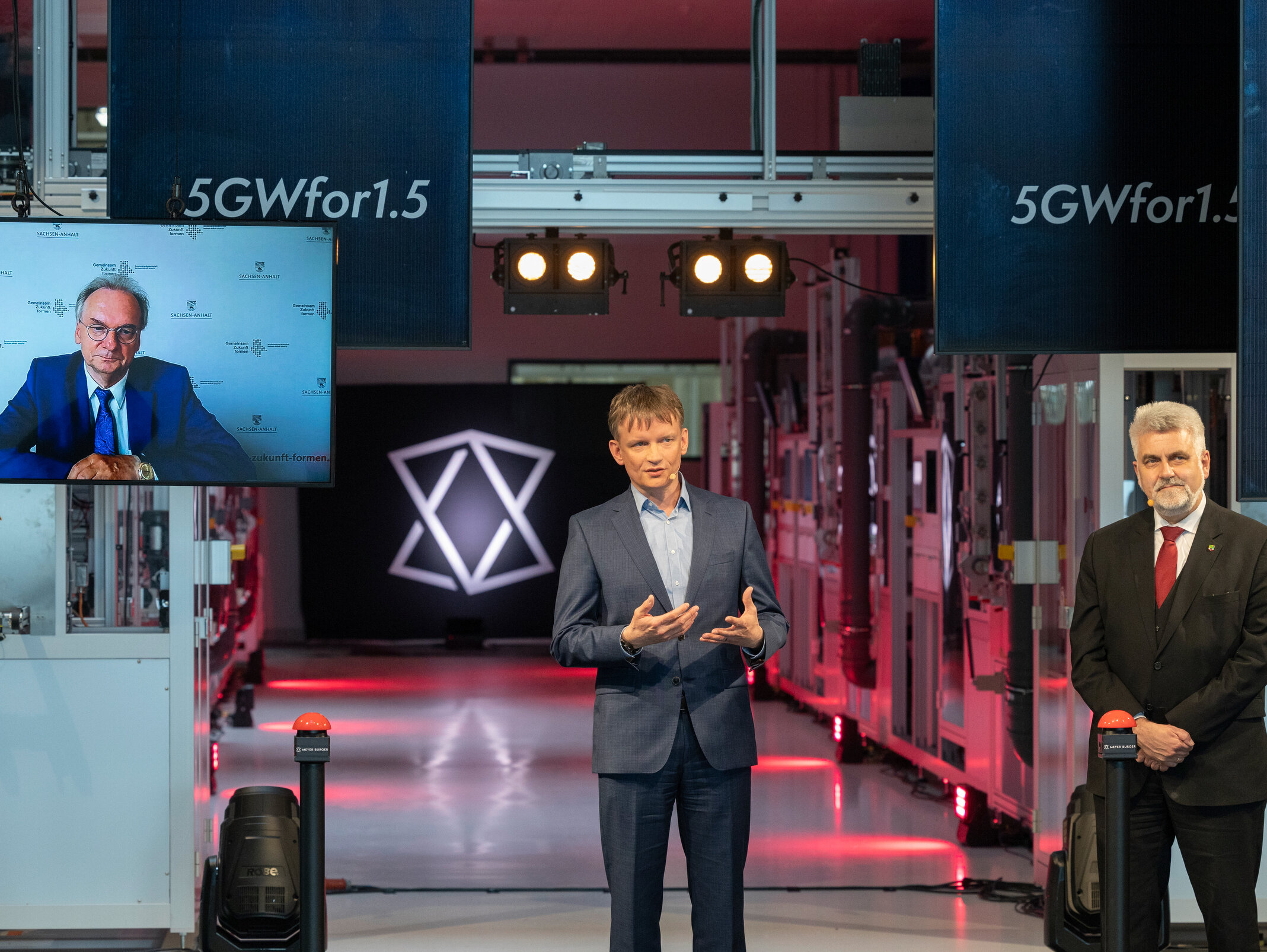 Meyer Burger opens its new high-performance cell factory in the Solar Valley of Bitterfeld-Wolfen virtually.
Special times need special formats. Thus, the opening of the new high-performance solar cell plant on May 18 in Thalheim, a district of Bitterfeld-Wolfen, took place almost exclusively digitally. Only Meyer Burger CEO, Gunter Erfurt, and Saxony-Anhalt's Minister of Economic Affairs, Prof. Armin Willingmann, were in person on site when a new era was ushered in at Solar Valley at the push of a button.
Read More
Video interview with the Chairman and CEO
– THE NEXT DEVELOPMENT STEPS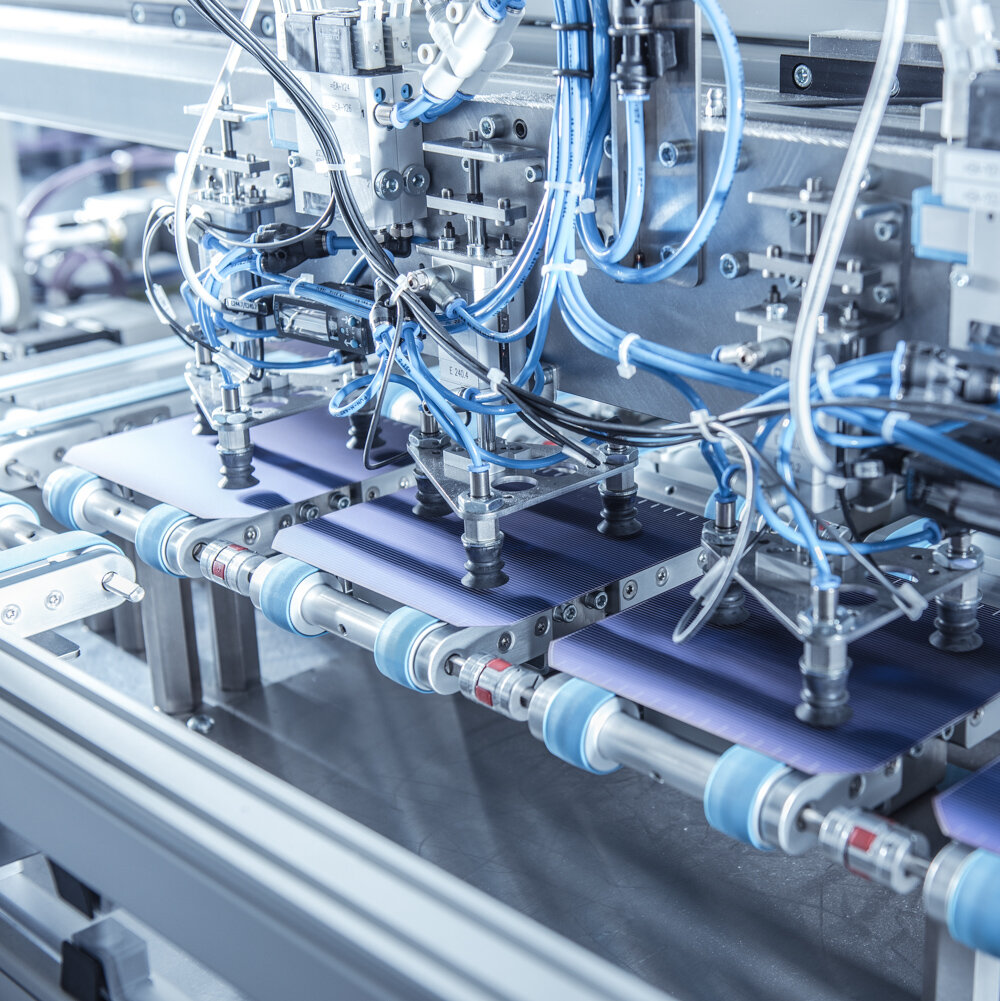 Solar Production in Germany
Strategic Innovation leadership as a cornerstone a european energy sovereignty
We are at the beginning of a solar energy age. In large parts of the world, photovoltaics (PV) is already by far the most cost-effective, environmentally and climate-friendly technology for generating electricity after only two decades of development.
Zum Whitepaper
---
Media Contact
News Service
Subscribe to the latest news and press releases about the entire Meyer Burger Group.
Anmelden