More energy per
square metre
Meyer Burger has been shaping the solar world for more than 40 years.
As an innovative pioneer, we know how to get the most out of a roof surface. Meyer Burger solar modules achieve maximum performance even in low light conditions, thanks to heterojunction technology - morning, evening and when it's cloudy.
Make yourself independent of fossil energy and become your own power generator with the next generation of solar modules: powerful, elegant and future-oriented.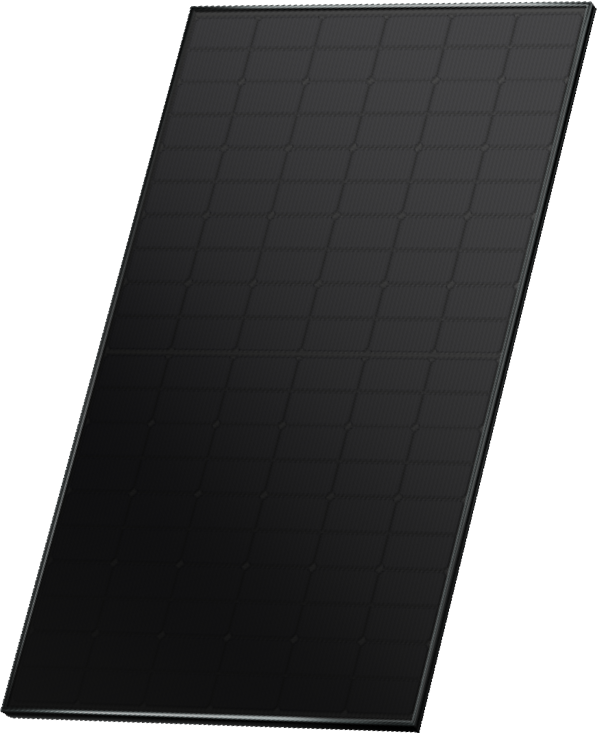 Black – the epitome of elegance
Always the right choice, especially for visually demanding private rooftop installations.
25-year product and performance guarantee
Rated power 375 to 395 Wp
Low weight: 19.7 kg
Read less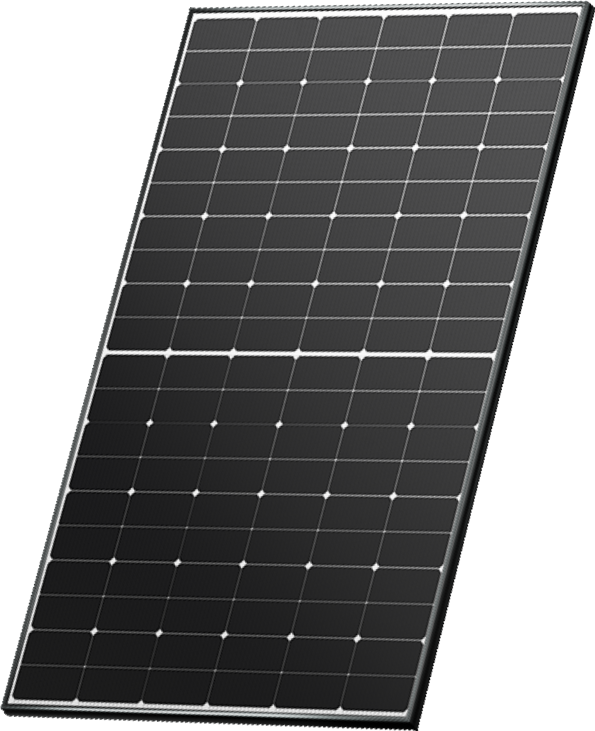 White – the top performer
The white backsheet reflects light onto the solar cells for higher efficiency.
25-year product and performance guarantee
Rated power 380 to 400 Wp
Low weight: 19.7 kg
Read less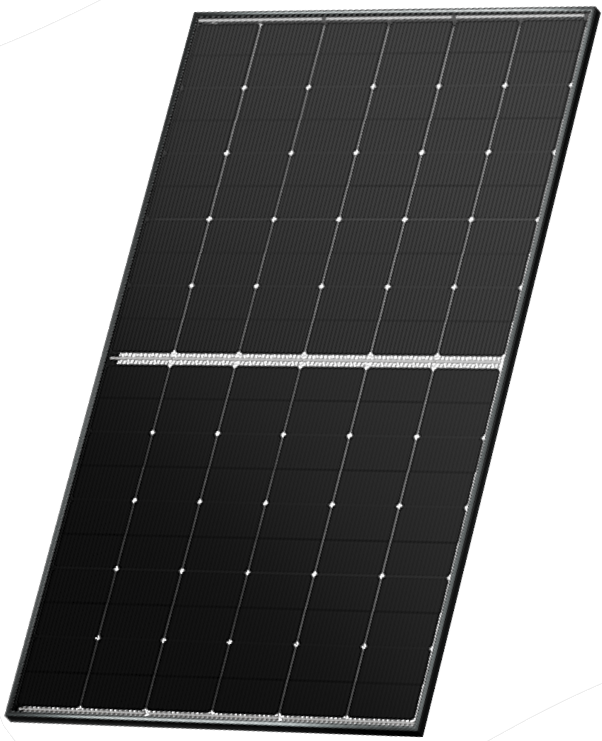 Glass – simply special
The glass-glass module is bifacial and can absorb light from both sides.
30-year product and performance guarantee
Rated power 370 to 390 Wp
Bifacial due to transparent glass rear side
Read less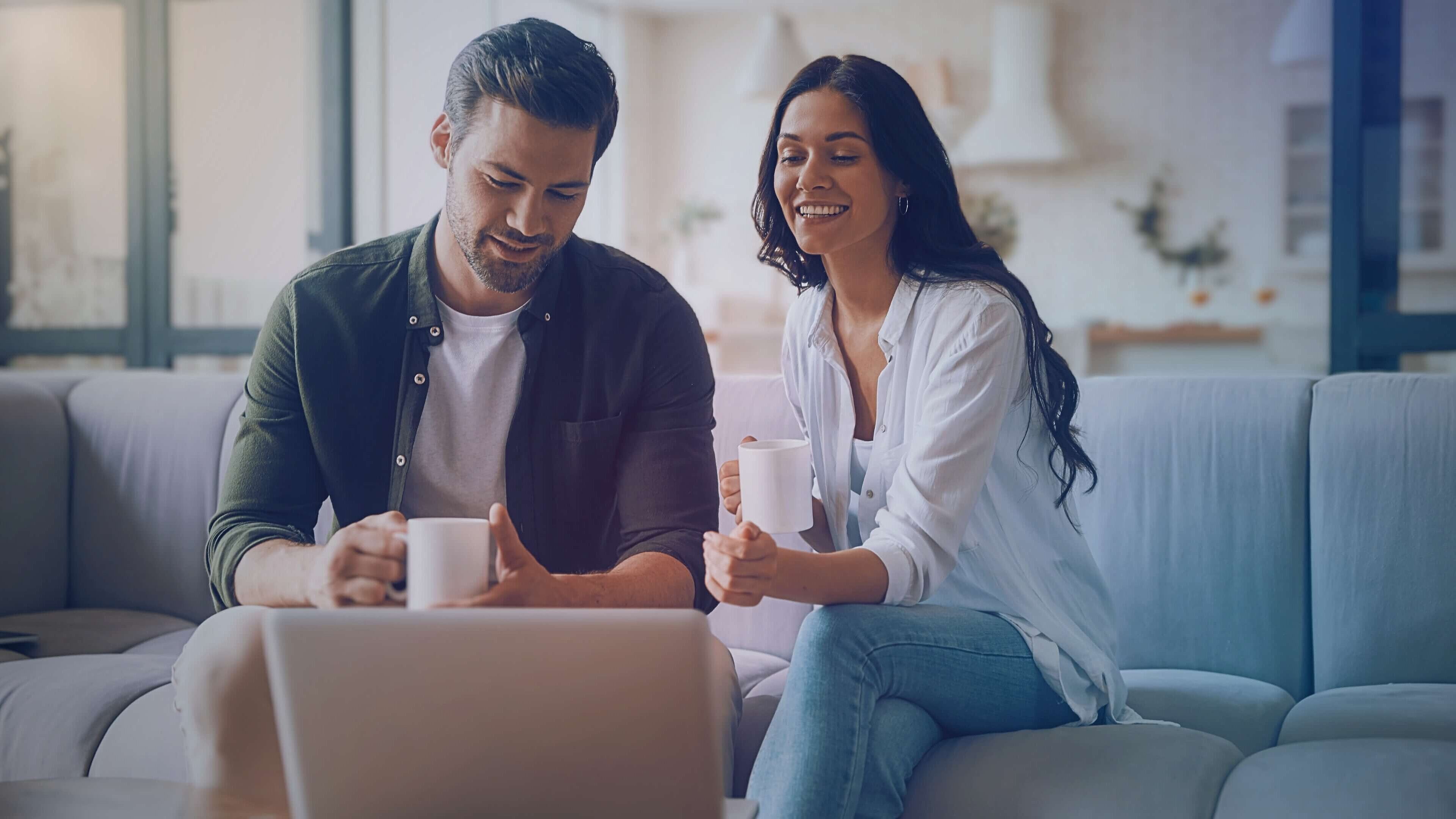 Reduce electricity costs and protect the environment
Free solar calculator
Solar energy with Meyer Burger pays off for you. Because with our solar modules you save money,
protect the environment and nature and make yourself independent of your electricity supplier.
Calculate savings potential now
Meyer Burger installers and distributors
Contact installers and dealers in your region who can install a system with Meyer Burger solar modules for you or offer you the desired solar products for sale. The community of Meyer Burger installers is constantly growing - check back regularly if you have not yet found a suitable supplier.
<strong>The performance partner offers you:</strong><br> <ul> <li>priority response to your inquiry</li> <li>Meyer Burger verified expertise and product knowledge</li> <li>Meyer Burger modules on site for viewing</li> </ul>
FENZ GmbH

Faber-Castell-Str. 14

90602 Pyrbaum

+49 (0) 171 9589886 > E-Mail > Website
SoLaR GmbH

Am Rathaus 7

84095 Furth bei Landshut

+49 (0) 8704 929200 > E-Mail > Website
ÖKO-HAUS GmbH

Pfarrer-Singer-Str. 5

87745 Eppishausen

+49 (0) 8266 862200 > E-Mail > Website
EBITSCH Energietechnik GmbH

Bamberger Str. 50

96199 Zapfendorf

+49 (0) 9547 87050 > E-Mail > Website
Kurt Wöll Bedachungs GmbH

Hohlstück 6

56368 Klingelbach

+49 (0) 6486 6575 > E-Mail > Website
TBS Team GmbH

Otto-Hahn-Str. 26

85521 Hohenbrunn-Riemerling

+49 (0) 89 72633280 > E-Mail > Website
SOLAID GmbH

ALPO-Str. 4

91275 Auerbach in der Oberpfalz

+49 (0) 9643 300795 > E-Mail > Website
Schwarz GmbH

Untere Gewerbestr. 19

77791 Berghaupten

+49 (0) 7803 96640 > E-Mail > Website
Elektrotechnik Schwarz

Dorfstr. 36

82435 Bad Bayersoien

+49 (0) 8845 1896 > E-Mail > Website
Elektroanlagen Ralf Kaltschmidt

Karl-Marx-Str. 100

03205 Calau

+49 (0) 3541 802222 > E-Mail > Website
Krause Elektrotechnik GmbH

Diepholzer Str. 26

49393 Lohne

+49 (0) 4442 802483 > E-Mail > Website
ECOSOLAR e.K.

Am Handwerkshof 17

47269 Duisburg

+49 (0) 203 7135330 > E-Mail > Website
maxx solar & energie GmbH & Co. KG

Eisenacher Landstr. 26

99880 Waltershausen

+49 (0) 3622 40103210 > E-Mail > Website
SunStrom GmbH

Moritzburger Weg 67

01109 Dresden

+49 (0) 351 8838130 > E-Mail > Website
Fitschen Solar

Johannes-Werner-Str. 23

12487 Berlin

+49 (0) 30 61299218 > E-Mail > Website
Solarville AG

Klosterstr. 34a

8406 Winterthur

+41 (0) 52 2383737 > E-Mail > Website
Solarville AG

Bleumattstr. 1

4622 Egerkingen

+41 (0) 62 2138142 > E-Mail > Website
ch-Solar AG

Bubikonerstr. 43

8635 Dürnten

+41 (0) 55 2601235 > E-Mail > Website
EURL Bruno Pellegrin

Chantaussel

05500 Saint Julien en Champsaur

+33 (0) 6 87317591 > E-Mail > Website
SUN ELEC

ZI les Chataigners

83520 Roquebrune sur Argens

+33 (0) 4 94400625 > E-Mail > Website
LOGIWATT

Lieu dit "Larive"

47440 Casseneuil

+33 (0) 6 35117443 > E-Mail > Website
AWS Solar AG

Bachstr. 4

9607 Mosnang

+41 (0) 71 9828044 > E-Mail > Website
Bachtel Elektro GmbH

Alpenblickstr. 5

8630 Rüti

+41 (0) 55 2603040 > E-Mail > Website
LF Solutions AG

Feldbach 1

8753 Mollis

+41 (0) 55 6141444 > E-Mail > Website
BE Netz AG

Luzernerstr. 131

6014 Luzern

+41 (0) 41 3190000 > E-Mail > Website
Powermix AG

Via Tapa 6

6540 Castaneda

+41 (0) 91 6000330 > E-Mail > Website
Powermix AG

Route d'arbaz 50

1971 Grimisuat

+41 (0) 27 5520202 > E-Mail > Website
ZEWO energy

Pferdemarkt 8

94469 Deggendorf

+49 (0) 991 99927729 > E-Mail > Website
TOP Elektrotechnik GmbH

Tränkeweg 42a

12351 Berlin

+49 (0) 177 6747831 > E-Mail > Website
PVT-Schweiz GmbH

Chleb 2353

9100 Herisau

+41 (0) 7974 837 00 > E-Mail > Website
Elektro Niedermeier GmbH

Römerstr. 4

84347 Pfarrkirchen

+49 (0) 8561 2581 > E-Mail > Website
G&O sunsolutions GmbH

Gewerbepark 12

9615 Dietfurt

+41 (0) 71 9313141 > E-Mail > Website
Solarkönig Services GmbH

Buschkamp 14

48324 Sendenhorst

+49 (0) 2535 931085 > E-Mail > Website
Energiewendegenossenschaft Basel

Kraftstr. 11

4056 Basel

+41 (0) 76 3866609 > E-Mail > Website
Helmut Kampmann GmbH

Jagstheimer Hauptstr. 123

74564 Crailsheim-Jagstheim

+49 (0) 7951 6001 > E-Mail > Website
Elektrotechnik Thomas Schwartz

Talstr. 17

01731 Kreischa

+49 (0) 35206 21841 > E-Mail > Website
tbgs - Technische Betriebe Glarus Süd

Farbstr. 22

8762 Schwanden

+41 (0) 58 6119000 > E-Mail > Website
Dorstsolar*

Am Eintrachtsplatz 109

99634 Werningshausen

+49 (0) 361 21262952 > E-Mail > Website
Elektro-Klaas Elektrotechnik GmbH

Albersdorferfeld 1

25767 Albersdorf

+49 (0) 4835 1330 > E-Mail > Website
K.W.O. Energiezentrale GmbH

Dönschtner Talstr. 18

01744 Dippoldiswalde

+49 (0) 35052 126355 > E-Mail > Website
Kunz-Solartech GmbH

Industriestr. 3

4805 Brittnau

+41 (0) 62 7525307 > E-Mail > Website
McCormick Solar GmbH

Sießener Fußweg 5

88348 Bad Saulgau

+49 (0) 7581 4873780 > E-Mail > Website
Soppart GmbH & Co. KG

Am Bärnbach 2

94529 Aicha vorm Wald

+49 (0) 8544 9727270 > E-Mail > Website
Sonnenstrom & Elektrotechnik

Ipenweg 1

46348 Raesfeld

+49 (0) 174 9625893 > E-Mail > Website
ELDI Elektro-Dietrich GmbH

Dachtler Str. 18

70499 Stuttgart

+49 (0) 0711 8873225 > E-Mail > Website
Elektro Wachter

Chiemseestr. 15

83233 Bernau am Chiemsee

+49 (0) 8051 8316 > E-Mail > Website
DAVICE DachBau & Service GmbH & Co. KG

Im Öhler 5

59909 Bestwig

+49 (0) 291 9021880 > E-Mail > Website
Junod Wasser + Wärme AG

Oberdorfstr. 6a

9512 Rossrüti

+41 (0) 71 9117002 > E-Mail > Website
eniosol GmbH

Haupstr. 42

88167 Grünenbach

+49 (0) 8383 9228094 > E-Mail > Website
Bühler Electricité SA

Boueferrant-Sud 19

1870 Monthey

+41 (0) 24 4757333 > E-Mail > Website
Sun4energy Heinz Streit GmbH

Mottetstr. 12

3280 Murten

+41 (0) 78 6811255 > E-Mail > Website
Elektro Stütz

Albert-Florath-Str. 1

74417 Gschwend

+49 (0) 7972 5292 > E-Mail > Website
Energiesysteme Schimpf GmbH

Buckelgarten 2

64823 Groß-Umstadt

+49 (0) 6078 9306879 > E-Mail > Website
Küsten Energie Technik GmbH

Harmen-Grapengeter-Str. 4a

25813 Husum

+49 (0) 162 3277808 > E-Mail > Website
Zimmerei & Photovoltaik Falk Baumann

Crinitztalstr. 4a

08147 Crinitzberg OT Lauterhofen

+49 (0) 37602 690269 > E-Mail > Website
Dietrich Spenglerei GmbH

Hauptstr. 9a

9436 Balgach

+41 (0) 71 7201265 > E-Mail > Website
MBT Solar GmbH & Co. KG

Ringstr. 8

24806 Hohn

+49 (0) 4335 922500 > E-Mail > Website
SolarfuxX GmbH

Hertzstr. 16

48653 Coesfeld

+49 (0) 2541 9689788 > E-Mail > Website
M. Münch Elektrotechnik GmbH & Co. KG

Energiepark 1

95365 Rugendorf

+49 (0) 9223 1201 > E-Mail > Website
VIVA SOLAR Energietechnik GmbH

Otto-Wolff-Str. 12

56626 Andernach

+49 (0) 2632 96630 > E-Mail > Website
Elektro Böld

Forstgarten 19

86687 Kaisheim

+49 (0) 9099 921720 > E-Mail
MS Blitzschutz GmbH

Dieselstr. 8

71546 Aspach-Großaspach

+49 (0) 7191 92430 > E-Mail > Website
mysolarpower24 GmbH

Bgm.-Birkmüller Str. 12

92533 Wernberg-Köblitz

+49 (0) 171 9842712 > E-Mail > Website
Müller Systems GmbH

Dorfstr. 27

97633 Herbstadt

+49 (0) 9761 721664 > E-Mail > Website
PZM Photovoltaikzentrum Mauder e.K.

Reuboldstr. 4

63937 Weilbach

+49 (0) 9373 206900 > E-Mail > Website
SG SunAir Energy UG

Rohrbergstr. 17

75447 Sternenfels

+49 (0) 7043 951879 > E-Mail > Website
go Solar GmbH

Lindenhofstr. 6

8180 Bülach

+41 (0) 44 8620444 > E-Mail > Website
Elektrizitätswerk Obwalden

Stanserstr. 8

6064 Kerns

+41 (0) 41 6665100 > E-Mail > Website
Obrist GmbH (Austria)

Fragensteinweg 16a

6170 Zirl

+43 (0) 5238 57077 > E-Mail > Website
EWG Region Winterthur

Mettlenstr. 6b

8472 Seuzach

+41 (0) 52 2028400 > E-Mail > Website
Ritter Elektrotechnik GmbH

Vogtsburger Straße 4

79111 Freiburg

+49 (0) 761 6005 3311 > E-Mail > Website
Solmotion Project GmbH

Karlstr. 8

88212 Ravensburg

+49 (0) 751 29509611 > E-Mail > Website
Haus- und Energietechnik Stöhr GmbH

Gewerbering 8

96253 Untersiemau

+49 (0) 9565 7780 > E-Mail > Website
SolGal

In Piazzetta 1

6528 Camorino

+41 (0) 77 5296333 > E-Mail > Website
energy4me planergie ag

Bettenhausenstr. 50

3360 Herzogenbuchsee

+41 (0) 62 9616000 > E-Mail > Website
Solan GmbH

Chriesbaumstr. 2

8604 Volketswil

+41 (0) 44 5852772 > E-Mail > Website
Mangold GmbH Photovoltaik

Am Deutenbach 6

73525 Schwäbisch Gmünd

+49 (0) 7171 186566 > E-Mail > Website
Solarstadl Hemmetter

Waizenhofen 9

91177 Thalmässing

+49 (0) 9173 79933 > E-Mail > Website
Senero AG

In der Au 5

8406 Winterthur

+41 (0) 52 511 67 67 > E-Mail > Website
Momperé Elektrotechnik GmbH

Am Stockacker 32

67705 Trippstadt

+49 (0) 171 6916850 > E-Mail > Website
i-Energia s.r.l.

Via Thaon De Revel 13

20015 Parabiago

+39 340 2395570 > E-Mail > Website
Voltaik Check Jürgens GbR

Borgwardring 19a

26802 Moormerland

+49 (0) 4954 3052788 > E-Mail > Website
Behr Energietechnik

Dorfplatz 1

50129 Bergheim

+49 (0) 1575 0122891 > E-Mail > Website
Peter Blaidd SL.

Calle Mar Jonico 4 Local 1-3

03177 San Fulgencio, Alicante

+34 965 022266 > E-Mail > Website
Mayer Montagebau-Solar

Frohndhofstr. 2

68623 Lampertheim-Hofheim

+49 (0) 6241 498450 > E-Mail > Website
Hess Heiztechnik GmbH

Wiedstr. 80-82

57610 Altenkirchen

+49 (0) 2681 95340 > E-Mail > Website
Energiekonzepte Schnellenberger

Hauptstr. 7

84332 Hebertsfelden

+49 (0) 8721 1273100 > E-Mail > Website
Smooth-Energy GmbH & Co. KG

Klopstockstr. 5

06118 Halle (Saale)

+49 (0) 345 52373264 > E-Mail > Website
EnergieHaus Pforzheim GmbH

Blücherstr. 32

75177 Pforzheim

+49 (0) 7231 3976090 > E-Mail > Website
Haustechnik Oppliger AG

Hölli 14b

5504 Othmarsingen

+41 (0) 62 8961510 > E-Mail > Website
GSM GmbH

Dr.-Maria-Grollmuss-Str. 20

02627 Radibor

+49 (0) 170 7723645 > E-Mail
Dach-Meisterbetrieb Lutz Flemming

Pillnitzer Landstr. 109

01326 Dresden - Loschwitz

+49 (0) 351 2685816 > E-Mail > Website
Sendo GmbH - Niederlassung Wuppertal

Schraberg 40

42389 Wuppertal

+49 (0) 2029 479 54 07 > E-Mail > Website
Elektro Caprano

Hofenerstr. 4

87527 Sonthofen

+49 (0) 8321 65285 > E-Mail > Website
STEINERT.iT GmbH

Schöntalweg 7

63849 Leidersbach

+49 (0) 9374 978824 > E-Mail > Website
Diffused Energy GmbH

Tuchlauben 7a

1010 Wien

+43 (0) 6764647674 > E-Mail > Website
Hassler Energia Alternativa AG

Resgia 13

7432 Zillis

+41 (0) 81 6507777 > E-Mail > Website
TGE s.r.l.

Via Fornacino 154/9

10040 Leinì

+39 (0) 11 19789440 > E-Mail > Website
Axiome Energie

Rue Belle Vue 5

68130 Aspach

+33 (0) 9 71204450 > E-Mail > Website
Sonnen- & AlternativTechnik GmbH & Co.KG

Osterkoppel 1

25821 Struckum

+49 (0) 4671 60300 > E-Mail > Website
Kipp Elektro GmbH

Robert Bosch Str. 36

72186 Empfingen

+49 (0) 7485 9787390 > E-Mail > Website
CE Concept Energy AG

Bahnhofstr. 5a

9306 Freidorf

+41 (0) 71 2786000 > E-Mail > Website
Elektro Gyger AG

Landstr. 35

3715 Adelboden

+41 (0) 33 6731165 > E-Mail > Website
Schulz-PV

Elbestraße 10

45768 Marl

+49 (0) 2365 200111 > E-Mail > Website
Elektro Konrath

Fliehburgstr. 13a

56856 Zell-Barl

+49 (0) 6542 990990 > E-Mail > Website
Mühlhans Elektrotechnik GmbH

Überbruck 27b

95168 Marktleuthen

+49 (0) 9285 9689640 > E-Mail > Website
Herges Solar

Im Mittelweg 23

54492 Zeltingen-Rachtig

+49 (0) 6532 933768 > E-Mail > Website
Energiekonzepte Schnelle

Hauptstr. 304

33818 Leopoldshöhe

+49 (0) 5202 8821360 > E-Mail > Website
EKZ Eltop AG

Riedhofstr. 67

8400 Winterthur

+41 (0) 58 3594660 > E-Mail > Website
Kunz-Solartech GmbH

Industriestr. 55

6034 Inwil

+41 (0) 41 4490292 > E-Mail > Website
Hafner Elektrotechnik

Eicherweg 27

89613 Oberstadion

+49 (0) 7357 1001 > E-Mail > Website
EcoSun Consulting

Fichtestr. 3

14943 Luckenwalde

+49 (0) 3371 5996792 > E-Mail > Website
HARTER innovative Gebäudetechnik GmbH

An der Mönchstockheimer Str. 1

97447 Gerolzhofen

+49 (0) 9382 3101440 > E-Mail > Website
Elektro-Rose

Hindenburgplatz 7

29699 Walsrode / Bomlitz

+49 (0) 5161 941077 > E-Mail > Website
GreenEnSys GmbH

Schliebenstraße 18

02625 Bautzen

+49 (0) 3591 5305380 > E-Mail > Website
actensys GmbH

Zur Schönhalde 10

89352 Ellzee

+49 (0) 8283 999980 > E-Mail > Website
ENERSUN

route de la Chapelle 875

26170 La Roche Sur Le Buis

+33 (0) 4 75281054 > E-Mail > Website
AGUISOL

rue des Iris 22

68000 Colmar

+33 (0) 3 89416998 > E-Mail > Website
Die Solarexperten

Obertor 8

4915 St. Urban

+41 (0) 79 2188180 > E-Mail > Website
Gexx aeroSol GmbH

Schmiedestr. 2A

15745 Wildau

+49 (0) 3375 5226252 > E-Mail > Website
RA LUX AG

Ziegeleistr. 9

08233 Treuen OT Eich

+49 (0) 37468 68670 > E-Mail > Website
Elektro Glenk GmbH

Kirchstr. 11

74572 Blaufelden

+49 (0) 7958 926910 > E-Mail > Website
Immergrün Pool und Garten

Unter dem Kehlberg 19

58675 Hemer

+49 (0) 2372 14042 > E-Mail > Website
Elektro Thomas

St.-Leonhard-Str 2

86637 Villenbach

+49 (0) 152 535 950 94 > E-Mail > Website
STARENCO SARL

Rue Marie de Bourgogne 14

21800 Chevigny-Saint-Sauveur

+33 (0) 624452390 > E-Mail > Website
EURL Add-ER

Route des Transhumances 309C

84530 Villelaure

+33 (0) 6 68 61 08 26 > E-Mail > Website
Corona Solar GmbH

Zur Bettfedernfabrik 1

30451 Hannover

+49 (0) 511 92 47 95 0 > E-Mail > Website
Elektro Scholz

Holzdorfer Siedlung 27

06917 Jessen / Elster OT Holzdorf

+49 (0) 35389 81235 > E-Mail > Website
Elektro Gühring GmbH

Freihofstr. 25

70439 Stuttgart

+49 (0) 711 8022 18 > E-Mail > Website
Hans-Gerd Kuhlmann GmbH

Kirchenstr. 35

26939 Ovelgönne

+49 (0) 4401 82268 > E-Mail > Website
Buser Holzbau

Hauptstr. 52

4425 Titterten

+41 (0) 76 331 10 71 > E-Mail > Website
SauerlandVolt neue Energien GmbH & Co.KG

Auf´m Brinke 18

59872 Meschede

+49 (0) 291 3219800 > E-Mail > Website
solarUp Energie GmbH

Cheseryplatz 3

3780 Gstaad

+41 (0) 33 748 10 31 > E-Mail > Website
Elektrotechnik Cesca

Stauferstraße 57

73529 Schwäbisch Gmünd

+49 (0) 159 06792629 > E-Mail > Website
Lars Kunte Elektro

Poststr. 3

08606 Posseck

+49 (0) 170 4063763 > E-Mail > Website
edelberger.com

Grundigstr. 16

94405 Landau an der Isar

+49 (0) 1514 1696666 > E-Mail > Website
Elektro Fässler AG

Bachmattstr. 15

8910 Affoltern am Albis

+41 (0) 44 552 11 88 > E-Mail > Website
Solpic AG

Via S. Clau Sura 18

7130 Ilanz

+41 (0) 81 936 75 70 > E-Mail > Website
Soleco GmbH

Bruno-Hirschfeld-Str. 9

56076 Koblenz

+49 (0) 261 204 390 30 > E-Mail > Website
EAG Elektroanlagen Güldner

Dorfstr. 31

09577 Niederwiesa/OT Braunsdorf

+49 (0) 37206 5122 > E-Mail > Website
Laub Elektrotechnik

Waisenstr. 14

42281 Wuppertal

+49 (0) 202 769 58 177 > E-Mail > Website
Wagner Haus- & Umwelttechnik GmbH &Co.KG

Bahnhofstr. 12

87789 Woringen

+49 (0) 8331 990310 > E-Mail > Website
Elektrotechnik Stefan Goebel GmbH

Kapellenstr. 1

54298 Orenhofen

+49 (0) 6580 1368 > E-Mail > Website
MAXSEL GmbH

Maarweg 44

53619 Rheinbreitbach

+49 (0) 2224 9865373 > E-Mail > Website
Solarstrom Macher

Im Wälschbachtal 12

53894 Mechernich

+49 (0) 2443 317010 > E-Mail > Website
Sodekamp GmbH

Hauptstr. 6-10

52441 Linnich

+49 (0) 2462 6829 > E-Mail > Website
DUETT Solarsysteme

Str. 78 21a

13158 Berlin

+49 (0) 30 24342690 > E-Mail > Website
NRG Engineering GmbH

Altenburgerstr. 49

5200 Brugg

+41 (0) 62 55 22 300 > E-Mail > Website
GB Köhler GmbH

Gewerbepark 25

87477 Sulzberg

+49 (0) 831 52 73 50 77 > E-Mail > Website
Hommel Elektrotechnik

Hirschberger Str. 16

84478 Waldkraiburg

+49 (0) 8638 869898 0 > E-Mail > Website
activ solar Schweiz GmbH

Im Gassacher 2

8122 Binz / Maur

+41 (0) 44 548 07 00 > E-Mail > Website
INTRA photovoltaics Systemhaus GmbH

Semperstr. 29

44801 Bochum

+49 (0) 2327 60 290 0 > E-Mail > Website
Elektrizitätswerk Jona-Rapperswil AG

Werkstr. 30

8645 Jona

+41 (0) 55 2209111 > E-Mail > Website
Elektro Schleucher GmbH

Langendiebacher Str. 43

63543 Neuberg

+49 (0) 6183 3434 > E-Mail > Website
Zonnedesk.nl

De Vesting 29

7722 GA Dalfsen

+31 (0) 529 763403 > E-Mail > Website
Soluzione Energetica S.r.l.

Viale Tito Oro Nobili 4

05100 Terni

+39 3281567678 > E-Mail > Website
Livenergy

Via Martoglio 93c

95010 Santa Venerina CT

+39 095 989 1289 > E-Mail > Website
SunSol sp. z o.o.

Ludwika Mierosławskiego 21

80-430 Gdańsk

+48 58 7463899 > E-Mail > Website
ask Elektrotechnik GmbH

Altendorfer Str. 42

45127 Essen

+49 (0) 201 794572 > E-Mail > Website
OE Organic Energy GmbH & Co KG

Parkstr. 47

67655 Kaiserslautern

+49 (0) 631 3160260 > E-Mail > Website
G2V Energia Maciej Kędzierski

Kołobrzeska 50

10-434 Olsztyn

+48 795954023 > E-Mail > Website
YonneSolaire SARL

Chemin du Gué des Archers 4

89150 Saint Valérien

+33 (0) 09 52 32 69 96 > E-Mail > Website
Rogger Sanitär-Heizung AG

Hellbühlerstr. 34

6017 Ruswil

+41 (0) 41 4952770 > E-Mail > Website
Toitures Denis

rue de l'Enseignement 29

7090 Braine-le-Comte

+32 (0) 488 317630 > E-Mail > Website
IMG Elektrotechnik GmbH

Manteuffelstr. 16

44143 Dortmund

+49 (0) 231 58021958 > E-Mail > Website
Christopher Bielicki GmbH

Haidering 11

65331 Heidenrod

+49 (0) 6124 7269924 > E-Mail > Website
IDeeSys

Route de Frans 618

69620 Frontenas

+33 (0) 749138525 > E-Mail > Website
J&J Umwelt und Energie GmbH

Lomonossowallee 58 58

17491 Greifswald

+49 (0) 3834 817437 > E-Mail > Website
ELEKTRO - SERVICE Jürgen Puggel

Hauptstr. 77

08261 Schöneck

+49 (0) 37464 82211 > E-Mail > Website
Elektro Ernst GmbH & Co. KG

Olpener Str. 903

51109 Köln

+49 (0) 221 841512 > E-Mail > Website
energy for people GmbH

Robert-Bosch-Str. 10

56410 Montabaur

+49 (0) 2602 919550 > E-Mail > Website
Meuthen Elektrotechnik

Paradiesstr. 57

52379 Langerwehe

+49 (0) 2423 404730 > E-Mail > Website
Enerete Smart Energy Piotr Lelito

Słotwińska 43b

33-380 Krynica-Zdrój

+48 18 541 77 30 > E-Mail > Website
Mess-, Regel-, Klimatechnik Franken GmbH

Mariengartenstr. 16

52428 Jülich

+49 (0) 2461 691160 > E-Mail > Website
H. Lenz AG

Hirzenstr. 2

9244 Niederuzwil

+41 (0) 71 955 70 20 > E-Mail > Website
Elektrotechnik Ingendahl

Kaplaneistr. 16

47509 Rheurdt

+49 (0) 2845 79090 87 > E-Mail > Website
Elektrotechnik Will

Waldböckelheimer Str 21

55595 Bockenau

+49 (0) 6758 9691280 > E-Mail > Website
Alstra Nordic AB

Segedalsvägen 11

232 91 Arlöv

+46 (0) 10 550 05 10 > E-Mail > Website
Alstra Nordic AB

Hanögatan 11

211 24 Malmö

+46 (0) 10 550 05 10 > E-Mail > Website
Manfreditalia Srl

Via Giuseppe Mazzini 1

87020 Tortora

+39 393950 2936 > E-Mail > Website
Tairi Haustechnik GmbH

Wilerstr. 5

8370 Sirnach

+41 (0) 71 553 26 25 > E-Mail > Website
K.W.O. Energiezentrale GmbH

Niedersedlitzer Str. 71

01257 Dresden

+49 (0) 351 8973300 > E-Mail > Website
Planeco GmbH

Tramstr. 66

4142 Münchenstein

+41 (0) 61 411 25 23 > E-Mail > Website
Elektromeister Höll

Am Schürmannshütt 9

47441 Moers

+49 (0) 2841 7911 0 > E-Mail > Website
Kadro System Karol Drożdż

Rosołów 3

05-652 Rosołów

+48 501 460 873 > E-Mail > Website
KL - Energie GmbH

Oirlich 11

41334 Nettetal

+49 (0) 172 2672090 > E-Mail > Website
CarbOFF S.r.l.

Via Eugenio Curiel 24

20017 Rho (MI)

+39 3482360271 > E-Mail > Website
Elektro-Grosser

Straße der Einheit 17a

08315 Lauter-Bernsbach

+49 (0) 3774 15610 > E-Mail > Website
Everto Solarstrom GmbH

Adolf-Hofer-Str. 2

8430 Leibnitz

+43 (0) 3452 20 802 > E-Mail > Website
APAK energy Sagl

Via Francesco Borromini 2

6500 Bellinzona

+41 (0) 79 852 43 34 > E-Mail > Website
Karsten Kruse – Elektrotechnik

Alte Schanze 9

26340 Zetel

+49 (0) 4453 707012 > E-Mail > Website
Zimmerei Benedikt Pitschmann

Ditzinger Str. 19

70499 Stuttgart

+49 (0) 157 52474772 > E-Mail > Website
REZ - Kleve

Holbeinstr. 10

47533 Kleve

+49 (0) 172 2964222 > E-Mail > Website
bingesser huber elektro ag

Bahnhofstrasse 22a

8360 Eschlikon

+41 (0) 71 971 16 16 > E-Mail > Website
Cardipoint AB

Primusgatan 94

11267 Stockholm

+46 (0) 733 90 48 28 > E-Mail > Website
BTsun SA

Chemin de Bahyse 8B

1807 Blonay

+41 (0) 79 265 53 67 > E-Mail > Website
B&W Energy GmbH & Co. kG

Leblicher Str. 27

46359 Heiden

+49 (0) 2876 909090 > E-Mail > Website
Solbaere AS

Klettevegen 60

5258 Blomsterdalen

+47 920 44 166 > E-Mail > Website
Solar Kasper GmbH

Boschstr. 5

67304 Eisenberg

+49 (0) 6351 146 20 74 > E-Mail > Website
Strom vom Dach Erl GmbH

Mühlgraben 44c

6343 Erl

+43 (0) 5373 81069 > E-Mail > Website
EANCON GmbH & Co. KG

Wedepohlstr. 7

33719 Bielefeld

+49 (0) 521 588 157 70 > E-Mail > Website
Suncrest GmbH

Hofackerstr. 71

4132 Muttenz

+41 (0) 61 311 66 70 > E-Mail > Website
ELEKTRO GINDL

Berta von Suttner Str. 14

2120 Obersdorf

+43 (0) 2245 60000 > E-Mail > Website
Photovoltaik & Dacharbeiten Dellert

Bruchweg 17

38315 Hornburg

+49 (0) 5334 948812 > E-Mail > Website
Elektro Florian Altbauer

Lindacher Weg 24

82275 Emmering

+49 (0) 8141 404630 > E-Mail > Website
voltayo GmbH

Rohrstr. 17

58093 Hagen

+49 (0) 173 6169585 > E-Mail > Website
amnis GmbH

Gottmannsdorf 12

91560 Heilsbronn

+49 (0) 9872 95 611 66 > E-Mail > Website
faboro deutschland gmbh

Lise-Meitner-Str. 21

72202 Nagold

+49 (0) 7459 768 4 436 > E-Mail > Website
SELECTA SOLAR ENERGIESYSTEME

Rauschbuchweg 3a

82544 Egling

+49 (0) 8171 99 78 549 > E-Mail > Website
EGT Energy Solutions GmbH

Schonacher Str. 2

78098 Triberg

+49 (0) 7722 918 333 > Website
Enermo

Tursko Małe Kolonia 57

28-230 Połaniec

+48 737 184 188 > E-Mail > Website
EOC Energiekonzepte GmbH

Harruckerstr. 20

4040 Linz

+43 (0) 732 244125 > E-Mail > Website
Elektro Schäfer OHG

Sperlingstr. 12

72108 Rottenburg-Wendelsheim

+49 (0) 7472 24795 > E-Mail > Website
Wind en Zonne Energie BV

Frida Katzlanden 8

7542 VA Enschede

+31 (0) 6 55 333 798 > E-Mail > Website
Elektro Spengler GmbH

Böblinger Str. 11

71034 Böblingen/Dagersheim

+49 (0) 7031 67 12 40 > E-Mail > Website
Masa Haustechnik GmbH

Glärnischweg 11

8604 Volketswil

+41 (0) 44 831 00 00 > E-Mail > Website
Ludibundus Neumayr & Co

Birkenrain 9

8820 Wädenswil

+41 (0) 78 8824104 > E-Mail > Website
Luxen Daniel Kozłowski

Widok 24a/26

87-720 Ciechocinek

+48 515 355 150 > E-Mail > Website
GTS Solar SA

Chem. de Sous-Mont 1

1008 Prilly

+41 (0) 21 691 47 37 > E-Mail > Website
San Marco S.r.l.

Via Giuseppe Borghisani 12

26035 Pieve San Giacomo

+39 0372 1920899 > E-Mail > Website
PV Nita Sp. z o.o.

Dobra 24

60-185 Skórzewo

+48 502 637 991 > E-Mail > Website
Exner Gebäudetechnik GmbH

Beethovenstr. 23

16341 Panketal

+49 (0) 30 9442231 > E-Mail > Website
ALVA Systems AG

Littauerboden 1

6014 Luzern

+41 (0) 41 510 86 66 > E-Mail > Website
Elektro-Service-Woitalla GmbH

Matthias-Jacoby-Str. 16

54523 Hetzerath

+49 (0) 6508 683 > E-Mail > Website
Thomas Schmidt GmbH Elektrotechnik

Am Bahnhof 2

56637 Plaidt

+49 (0) 2632 5640 > E-Mail > Website
Servicum GmbH

Moritz-von-Rohr-Str. 1a

07745 Jena

+49 (0) 3641 898 5519 > E-Mail > Website
Photovoltaik Gerhards

Am Entenpfuhl 75

50765 Köln

+49 (0) 221 206 553 62 > E-Mail > Website
SM@RT HOME TEAM GmbH

Maßmannstr. 4

18057 Rostock

+49 (0) 381 25 27 85 97 > E-Mail > Website
Energia Pomorze

Szczecińska 42

75-137 Koszalin

+48 720 866 877 > E-Mail > Website
Elektro Holtvogt

Peterstr. 8

49681 Garrel

+49 (0) 175 1628645 > E-Mail > Website
Stefan Drayer Solarenergie

Im Kies 13

79771 Klettgau

+49 (0) 175 20 20 662 > E-Mail > Website
SIRIO srl

Località Casoni 11

17033 Garlenda

+39 3896047095 > E-Mail
Eco Optimum

Strada Növa 3

6822 Arogno

+41 (0) 79 409 97 18 > E-Mail > Website
Elektro Ernst

Ringbergweg 30

83700 Weissach

+49 (0) 8022 7067570 > E-Mail > Website
Artur Müller Elektro

Hirschberg 3

88489 Wain

+49 (0) 7353 5848937
Obrist GmbH

Via degli Artigiani 11-12

39040 Velturno

+39 0472 855 342 > E-Mail > Website
De Groot Solar bv

Abbekesdoel 35

2971 VB Bleskensgraaf

+31 (0) 6 41727024 > E-Mail > Website
Elektro-Baumgart

Hauptstr. 142

09387 Leukersdorf

+49 (0) 371 742123 > E-Mail > Website
JAMP GmbH

Königsberger Str. 24

42277 Wuppertal

+49 (0) 202 94 620 100 > E-Mail > Website
Schilloks Solartechnik GmbH & Co. KG

Büchener Weg 94

21481 Lauenburg

+49 (0) 4153 8699700 > E-Mail > Website
Hans Lessner Heizungs- und Lüftungsbau

Lärchenweg 5

95158 Kirchenlamitz

+49 (0) 9285 6565
Monzeglio & Rapacchia SA

Via alla Motta 4a

6953 Lugaggia

+41 (0) 91 936 07 70 > E-Mail > Website
Haustechnik H. Steiner GmbH

Rameröd 3a

84384 Wittibreut

+49 (0) 8574 249 > E-Mail > Website
Haustechnik H. Steiner GmbH

Salzburger Vorstadt 22

5280 Braunau am Inn

+43 (0) 7722 65915 > E-Mail > Website
Energietechnik Hunglinger

Hirschau 2

83355 Grabenstätt

+49 (0) 8661 1877 > E-Mail > Website
SolTer-Solar GmbH

Platanenstr. 9

01129 Dresden

+49 (0) 172 7611728 > E-Mail > Website
PHU TG Technika Grzewcza Mariusz Ławro

Barcińska 8G

78-113 Dygowo

+48 690 426 868 > E-Mail > Website
Zon & Co B.V.

Molenkade 59

1115 AC Duivendrecht

+31 (0) 2077 718 81 > E-Mail > Website
von arx systems ag

Güterstr. 6

4622 Egerkingen

+41 (0) 62 398 40 47 > E-Mail > Website
Neumair electro safety GmbH & Co.KG

Klosterstr. 8

82294 Oberschweinbach

+49 (0) 8145 99 77 233 > E-Mail > Website
Solaris Energiesysteme GmbH

Eichetstr. 4

76456 Kuppenheim

+49 (0) 7222 93 17 8 0 > E-Mail > Website
Loy Elektrotechnik

Walderbacher Str. 7

93194 Walderbach

+49 (0) 9464 911728 > E-Mail > Website
Knobel Elektrotechnik

Bahnhofsallee 27

58507 Lüdenscheid

+49 (0) 23 51 2 94 95 > E-Mail > Website
Körner+Körner Bedachungsgesellschaft mbH

Prinzenstr. 174

53175 Bonn

+49 (0) 228 315 348 > E-Mail > Website
Alternativ Energie MV

Kaiseritz 5

18528 Bergen

+49 (0) 172 3984651 > E-Mail > Website
Elektrotechnik Stöffel

Dürrbeundstr. 22

73734 Berkheim

+49 (0) 711 50875561 > E-Mail > Website
Dig.e.sol. srls

Via Martiri di Via Fani 68

76015 Trinitapoli

+39 3271973949 > E-Mail > Website
Zaronia GmbH

Unterer Seitenweg 14

09619 Dorfchemnitz

+49 (0) 37320 42910 > E-Mail > Website
PV Energy Solutions GmbH

Offakamp 9F

22529 Hamburg

+49 (0) 40 21111 3838 > E-Mail > Website
SUNWORKERS - S. & C. Mattheis GbR

Waldweg 11

22393 Hamburg

+49 (0) 40 530 202 80 > E-Mail > Website
Service & More GmbH

Mittelpilghauser Weg 13

42657 Solingen

+49 (0) 170 7313206 > E-Mail > Website
solarwerkstatt berlin GmbH

Prinzessinnenstr. 4

12307 Berlin

+49 (0) 30 74 00 11 93 > E-Mail > Website
Gwinner GmbH

Werner-von-Siemens-Str. 16 16

78224 Singen

+49 (0) 7731 975 9814 > E-Mail > Website
Rocket Dog Energy GmbH & Co. KG

Am Ehrenmal 43

24235 Laboe

+49 (0) 4343 4214906 > E-Mail > Website
Elektro Göschel

Hauptstr. 137

08237 Steinberg

+49 (0) 37462 4074 > E-Mail
Innovat Home Systems S.A.

Rue des Remparts 51

6477 Echternach

+352 28 38 46 > E-Mail > Website
Solarzentrum Neuhardenberg GmbH

Oderbruchstr. 24a

15320 Neuhardenberg

+49 (0) 33475 145542 > E-Mail > Website
AE-Tec Alternative Energietechnik

Hochstr. 17

47228 Duisburg

+49 (0) 2065 6786780 > E-Mail > Website
MD roofenergie GmbH

Röntgenstr. 14

74722 Buchen

+49 (0) 6281 5658411 > E-Mail > Website
Solet Danmark ApS

Inge Lehmanns Gade 10

8000 Aarhus C

+45 88 71 09 10 > E-Mail > Website
Haug Solar- & Elektrotechnik GmbH

Ringstr. 1

74226 Nordheim

+49 (0) 7133 6668 > E-Mail > Website
LHV AG

Sonnenbergstr. 37

6052 Hergiswil

+41 (0) 41 631 06 06 > E-Mail > Website
Elektro-Fachbetrieb Patrick Göpfrich

Talbachstr. 89

75015 Bretten

+49 (0) 7252 779 0 312 > E-Mail > Website
Elektrotechnik Riedl

Gotthelfstr. 21

83026 Rosenheim

+49 (0) 160 92722256 > E-Mail > Website
Elektro- und Sicherheitstechnik Balzer

Wiesenweg 4

29693 Hademstorf

+49 (0) 5071 913321 > E-Mail > Website
SonnenEnergie Damian Hyży

Armii Krajowej 104

74-101 Gryfino

+48 506136777 > E-Mail > Website
SNS Concept

Otto de Mentockplein 7

1853 Strombeek

+32 (0) 477 02 05 90 > E-Mail > Website
Elektrotechnik Sa & Söhne GmbH

Otto-Lilienthal-Str. 12

53879 Euskirchen

+49 (0) 2251 772480 > E-Mail > Website
CGreen Co. Sàrl

Route de Fribourg 48

1730 Ecuvillens

+41 (0) 79 539 53 53 > E-Mail > Website
Elektro Reber GmbH

Offenburger Str. 8

79341 Kenzingen

+49 (0) 7644 1533 > E-Mail > Website
es power GmbH

Rachelstr. 15

93413 Cham

+49 (0) 9971 9966471 > E-Mail > Website
dps Energie GmbH

Großenhainer Str. 99

01127 Dresden

+49 (0) 351 41882320 > E-Mail > Website
Sonepar Deutschland / Reg. Süd GmbH / Traunstein

Kotzinger Str. 25

83278 Traunstein

+49 (0) 861 7008 0 > E-Mail > Website
Elektro-Mechanik Meisl GmbH

Gartenau 23

83471 Berchtesgaden

+49 (0) 8652 96 49 66 > E-Mail > Website
Unique Elektrotechnik GmbH & Co. KG

Horststr. 14

33803 Steinhagen

+49 (0) 5204 9233938 > E-Mail > Website
H&K Bedachungen GmbH

Nievernerstr. 46

56130 Bad Ems

+49 (0) 2603 50 48 207 > E-Mail > Website
a2 Energie GmbH

Am Piperfenn 10

14776 Brandenburg an der Havel

+49 (0) 3381 213220 > E-Mail > Website
Langmann Consulting e.U.

Bösenbacherstr. 189

8523 Frauental

+43 664 526 4228 > E-Mail > Website
Blitzschutz-MV

Niekrenzer Dorfstr. 40

18190 Sanitz

+49 (0) 151 21348149 > E-Mail > Website
Handwerksbetrieb Johannes Kubiak

Friedrich-Ebert-Str. 115

32760 Detmold

+49 (0) 5231 878448 > E-Mail > Website
FS Solar-Energie

Schwarzer Busch 31

96369 Weißenbrunn

+49 (0) 9261 64010 > E-Mail
PC Project srl

Via Bergamo 83

23807 Merate

+39 039 514319 > E-Mail > Website
Moser Solar GmbH

Pesendorf 32

4551 Ried

+43 (0) 7588 7264 > E-Mail > Website
Sunig GmbH

Langfeldstr. 90

8500 Frauenfeld

> Website
Varsinais-Suomen Aurinkovoima Oy

Tervarinne 10

24280 Salo

+358 (0) 40 120 4449 > E-Mail > Website
I.S.E.A. di Guarrasi Orazio

Consortile Pirato Cava Maria 46 L

97015 Modica

+39 3478643825 > E-Mail > Website
Becker & Simon GmbH

Lise-Meitner-Str. 11

52511 Geilenkirchen

+49 (0) 2451 94 344 80 > E-Mail > Website
Solaricus

Zur alten Seite 1

35274 Kirchhain

+49 (0) 6422 899445 > E-Mail > Website
Drabo-Elektrotechnik

Schmellwitzer Schulstr. 7b

03044 Cottbus

+49 (0) 151 11605216 > E-Mail
Dein.Solar FVR Innovation Hub

Holzgraben 13-15

52062 Aachen

+49 (0) 2192 92 89 89 3 > E-Mail > Website
Elektro Kuster GmbH

Fürstenlandstr. 101

9014 St. Gallen

+41 (0) 71 260 19 05 > E-Mail > Website
Dein.Solar FVR Innovation Hub

Am Graben 2-5

42477 Radevormwald

+49 (0) 2192 92 89 89 3 > E-Mail > Website
GSMsolar

Hof Lethaus 32

59192 Bergkamen

+49 (0) 2307 9640231 > E-Mail > Website
Spara Energy bv

Tarweweg 7P

6534 AM Nijmegen

+31 (0) 24 6690 165 > E-Mail > Website
ESS Zonnepanelen B.V.

Hofkamp 24

6161 DC Geleen

+31 (0) 85 800 02 36 > E-Mail > Website
BestBuySolar BV

Markerkant 10 80

1316 AJ Almere

+31 (0) 85 060 29 03 > E-Mail > Website
Return on Energy

Lisbaan 4A

2908 LN Capelle aan den IJssel

+31 (0) 10 318 2860 > E-Mail > Website
Zonnepanelenlaarbeek

Het Slotje 3

5741 GG Beek en Donk

+31 (0) 6 20 77 68 65 > E-Mail > Website
ENERGIEBUDE

Steigstr. 3

72820 Sonnenbühl

+49 (0) 7128 9298823 > E-Mail > Website
Energieinsel GmbH

Im Gewerbepark 24

16727 Oberkrämer

+49 (0) 3304 247 23 90 > E-Mail > Website
W-Quadrat Westermann & Wörner GmbH

Baccarat-Str. 37-39

76593 Gernsbach

+49 (0) 7224 991900 > E-Mail > Website
ENWAYS GmbH

An der Autobahn 4

27798 Hude

+49 (0) 4484 9979680 > E-Mail > Website
alfazon BV

Pastoor Verhoevenstraat 9-A

5236 AZ 's-Hertogenbosch

+31 (0) 888 25 32 96 > E-Mail > Website
VBK Solar Services

Mierloseweg 48

5707 AN Helmond

+31 (0) 6 214 30 950 > E-Mail > Website
Friedmann Elektrotechnik GmbH

Güterstr. 19

77833 Ottersweier

+49 (0) 7223 287960 > E-Mail > Website
Ronald Köppel, Sachverständiger für PV

Putlitzer Str. 3a

16928 Groß Pankow

+49 (0) 171 1887670 > E-Mail
Elektro Hinterstoisser

Scheiterstr. 7

83454 Anger

+49 (0) 8656 276 > E-Mail
SAS A.B.T Les Couvreurs Occitans

Rue Boudeville 15

31100 Toulouse

+33 (0) 5 81 60 87 45 > E-Mail > Website
Daniel Radics - PV und Speicher

Reichpietschstr. 35

04317 Leipzig

+49 (0) 151 287 88022 > E-Mail > Website
Solar Mitte GmbH

Gayerstraße 45

99867 Gotha

+49 (0) 3621 3399177 > E-Mail > Website
Sunstream Energy

Newtown Hill 45

X91 PD8W Tramore

+353 51 330 386 > E-Mail > Website
BVBA Mirage

Meersstraat 10

1730 Asse

+32 (0) 475 89 08 16 > E-Mail > Website
Eco Solaire PV

Route de Forgues 1551

31370 Plagnole

+33 (0) 6 19 86 57 63 > E-Mail > Website
TIKON Installation & Montage

Dömitzer Straße 39

19294 Eldena

+49 (0) 172 39 28 036 > E-Mail > Website
Hagitech Zonnepanelen B.V.

Ambachtsstraat 1c

3371 XA Hardinxveld-Giessendam

+31 (0) 184 76 34 98 > E-Mail > Website
Solar Wend. GmbH

Beesem 12

29487 Luckau

+49 (0) 5844 975905 > E-Mail > Website
Euro Photovoltaik AG

Werftestrasse 4

6005 Luzern

+41 41 248 08 05 > E-Mail > Website
AGPG

Rue Chateaubriand 22

38100 Grenoble

+33 (0) 4 76 22 84 84 > E-Mail > Website
Pamasa Construct srl

Ion Vidu 5

300225 Timisoara

+40 735 205 537 > E-Mail > Website
cbsolar ENGINEERING Sàrl

Route du Lac 63

1586 Vallamand

+41793104516 > E-Mail > Website
Studer SHK GmbH

Aspstrasse 6

8154 Oberglatt

+41 44 301 22 66 > E-Mail > Website
ZonZuiver

Missionarisstraat 52

5038 PH Tilburg

+31 (0) 612 25 66 24 > E-Mail > Website
vivo solar gmbh

Bolstrasse 9

8239 Dörflingen

+41 79 822 30 83 > E-Mail > Website
Bruns MSR-Technik GmbH

Heideweg 23

49740 Haselünne

+49 (0) 5961 95 84 5 0 > E-Mail > Website
AR Werk GmbH & Co.KG

Mauswiesenweg 20

75365 Calw

+49 (0) 7051 966 193 1 > E-Mail > Website
MG Gratz GmbH

Hannakstr. 5

5023 Salzburg

+43 (0) 662 202 203 > E-Mail > Website
AREA TECH

Avenue de la Marne 340/4

59700 Marcq en Baroeul

+33 (0) 3201 614 50 > E-Mail > Website
Solartec Energiesysteme

Heinrichsallee 44

58636 Iserlohn

+49 (0) 2371 77 83 45 > E-Mail > Website
Stefan Tigges Elektrotechnik

Regenbergastraße 14-16

40625 Düsseldorf

+49 (0) 211 99 4859 88 > E-Mail > Website
CEE GmbH

Black- und Decker-Str. 26

65510 Idstein

+49 (0) 6126 94160 > E-Mail > Website
Elecoo cvso

Mijterlaan 14

8400 Oostende

+32 (0) 472 65 64 60 > E-Mail > Website
New Energy Concept GmbH

Bischof-Landersdorferstrasse 2

94034 Passau

+49 (0) 170 3524398 > E-Mail > Website
Elektro Udo Schmidt GmbH

Im großen Gunterstal 4

66440 Blieskastel

+49 (0) 6842 1234 > E-Mail > Website
Elektrotechnik Lindwurm

Schnaittacher Weg 24

91233 Rollhofen

+49 (0) 173 758 6239 > E-Mail > Website
PVI GmbH

Zimmerstr. 43

22085 Hamburg

+49 (0) 170 3660823 > E-Mail > Website
HUMMEL Systemhaus GmbH & Co. KG

In den Gernäckern 13

72636 Frickenhausen

+49 (0) 7025 91271 0 > E-Mail > Website
Schönbuch-Solartechnik GmbH

Dornierstr. 4

71101 Schönaich

+49 (0) 7031 4292679 > E-Mail > Website
Haupt Wärme & Klimatechnik

Talstr. 107

01156 Dresden

+49 (0) 351 453 71 26 > E-Mail > Website
Interfon GmbH

Gundelfingerstr. 21

89567 Sontheim

+49 (0) 7325 9528721 > E-Mail > Website
AlbrechtIP - Erneuerbare Energie

Hinter der Mühle 6

39164 Wanzleben-Börde

+49 (0) 3920466224 > E-Mail > Website
Rapex GmbH

Im Hundel 5

56220 Kettig

+49 (0) 2637 928 93 06 > E-Mail > Website
Xolartec GmbH

Bredentiner Weg 2

18273 Güstrow

+49 (0) 381 26054439 > E-Mail > Website
Rymatec

Vredelaan 14

8540 Deerlijk

+32 (0) 478 78 93 08 > E-Mail > Website
Dise Technics

Halsesteenweg 408

9403 Neigem

+32 (0) 477 62 23 39 > E-Mail
Die Solarbauer GmbH

Zum Bahnhof 2

21379 Rullstorf

+49 (0) 41369119095 > E-Mail > Website
Energia Capital Sp z o.o.

Mątewska 31

88-100 Inowrocław

+48 722 028 010 > E-Mail > Website
Elektro Egli AG

Rickenstrasse 29

8737 Gommiswald

+41 (0) 55 280 24 44 > E-Mail > Website
Haberkorn-Solar

Clara-Zetkin-Str. 3

02953 Bad Muskau

+49 (0) 35771 610428 > E-Mail > Website
Wim Stroeckx

Hollandstraat 48a

2220 Heist-op-den-Berg

+32 (0) 498 113 871 > E-Mail > Website
Kais Autark Energie GmbH

Berliner Damm 160

15831 Mahlow

+49 (0) 33708 916990 > E-Mail > Website
ELTAK Elektrotechnik A.Kraus

Langemarkweg 31b

51465 Bergisch Gladbach

+49 (0) 2202 33974 > E-Mail > Website
Elektro Höpfel

Altdorfer Str. 14

91227 Leinburg

+49 (0) 170 588 00 38 > E-Mail > Website
Solar-Info-Zentrum GmbH

Solarparkstrasse 1

67435 Neustadt

+49 (0) 6327 97868 0 > E-Mail > Website
ThermoFlux Deutschland GmbH

Friedrich-Naumann-Str. 55

99974 Mühlhausen

+49 (0) 3601 408922200 > E-Mail > Website
CDD GmbH & Co. KG

Wurmstrasse 4

52525 Heinsberg

+49 (0) 2452 97704 10 > E-Mail > Website
Regtech Energie UG

Einsteinstraße 9

52152 Simmerath

+49 (0) 24739 2833 0 > E-Mail > Website
Solar-Werkstatt AG

Schützenstrasse 8

6003 Luzern

+41 (0) 77 417 02 17 > E-Mail > Website
Healius

Graafschap Hornelaan 116B

6004HT Weert

+31 (0) 4957 259 34 > E-Mail > Website
Ökovolt Schweiz AG

Parkweg 2

9443 Widnau

+41 (0) 7155 500 29 > E-Mail > Website
Belgian Energy Systems BV

Nijverheidslaan 1 B

8880 Ledegem

+32 (0) 51228203 > E-Mail > Website
Emondo GmbH

Linprunstr. 16

80335 München

+49 (0) 89 4141 747 0 > E-Mail > Website
SVBO Solar GmbH & Co. KG

Hauptstr. 5

78730 Lauterbach

+49 (0) 7422 244516 > E-Mail > Website
FELS Feichtner-Elektrotechnik-Service

Glocknerstr. 55

5671 Bruck an der Großglockenerstraße

+43 (0) 676 6169239 > E-Mail > Website
PFA Solteknik AB

Högelidsvägen 9

54178 Värsås

+46 (0) 793472476 > E-Mail > Website
infrapower GmbH

Lindenstraße 13

21629 Neu Wulmstorf-Elstorf

+49 (0) 4168 911790 > E-Mail > Website
ELETTRICA BONUTTO di Bonutto Giorgio

Via Jacopo Pirona 9

33030 Dignano (DU)

+ 39 (0) 432951427 > E-Mail > Website
Renergia Srl

C.da Quintavalle

70044 Polignano a Mare (Bari)

+39 (0) 804242363 > E-Mail > Website
E14 AS GmbH

Ob dem Glockenteich 23

58706 Menden

+49 (0) 2373 7573737 > E-Mail > Website
Interna

Franz-Hattinger-Str. 2

5023 Salzburg

+43 (0) 662 853562 > E-Mail > Website
Sonnenkönig GmbH & Co. KG

Am Giener 9

55268 Nieder-Olm

+49 (0) 6136-9234 888 > E-Mail > Website
PV-Solar4you

Vohwinkeler Feld 35

42327 Wuppertal

+49 (0) 160 5394912 > E-Mail > Website
Solarmundo

Schoutlaan 10

6002EA Weert

+31 (0) 4952 300 20 > E-Mail > Website
BAS Engineering S.r.l.

Via Val di Rocco 56

06134 Perugia

+39 (0) 755292289 > E-Mail > Website
Enwired GbR

Barfüßerkloster 14

37581 Bad Gandersheim

+49 (0) 5382 9588 205 > E-Mail > Website
Hydrosolar

Emscherblick 8

45357 Essen

01638612304 > E-Mail > Website
Wohnen mit Energie

Fürker Str. 14a-b

42697 Solingen

+49 (0) 212 64235678 > E-Mail > Website
Holzenthaler Elektro-und Energietechnik

Burgunderweg 1

77948 Friesenheim

+49 (0) 7808 911 600 > E-Mail > Website
Elektro Irrgang

Hahner Weg 2

51545 Waldbröl

+49 (0) 2291 4878 > E-Mail > Website
Unijzon

De Hulderts 8

7861AX Oosterhesselen

+31 (0) 6553 241 20 > E-Mail > Website
Elektro–Kreuter

Kirchhohl 4

65207 Wiesbaden

+49 (0) 6127 66465 > E-Mail > Website
SUN for POWER UG

Vorm Reutstrauch 4

35641 Schöffengrund Laufdorf

+49 (0) 171 244 90 00 > E-Mail > Website
Impresa Uno Snc

Via Ponte di Vexina 2N

16036 Recco

+39 (0) 3939704530 > E-Mail > Website
TENTIA SERVICES & SOLUTIONS SL

Calvet 41

08021 Barcelona

+34 (0) 676 07 61 13 > E-Mail > Website
Werner Gottschalk Elektro-Installation

Bürgermeister-Jahn-Weg 9a

24340 Eckernförde

+49 (0) 4351 2357 > E-Mail
bingesser huber elektro ag

Toggenburgerstrasse 18

9532 Rickenbach

+41 (0) 71 929 40 40 > E-Mail > Website
SOLAR GIRONDE

Av. du Maréchal de Lattre de Tassigny 57

33470 Gujan-Mestras

+33 (0) 9 53 67 22 85 > E-Mail > Website
FPS-Dresden Elektrotechnik

Friebelstr. 6

01219 Dresden

+49 (0) 351 4700786 > E-Mail > Website
Dachdeckermeister Sowade GmbH

Meyerstraße 35b

27472 Cuxhaven

+49 (0) 472126600 > E-Mail > Website
H-S-E-Tec GmbH

Rheinstrasse 2a

41836 Hückelhoven

+49 (0) 2433938393 > E-Mail > Website
Elektro R. Schmid GmbH

Dorfstrasse 69

86865 Markt Wald / Immelstetten

+49 (0) 8262 1008 > E-Mail > Website
Tecno Solar Impianti

Via Antonio Gramsci 166/168

51036 Larciano Pistoia

+39 (0) 3334 504 330 > E-Mail > Website
Seewald Elektro GmbH

Hurstweg 1

79114 Freiburg

+49 (0) 761273418 > E-Mail > Website
Thomas Käser AG

Trüllernstrasse 35a Trüllernstrasse 35a

3205 Gümmenen

+41 (0) 79 653 07 67 > E-Mail > Website
Ecolyspower

Kleine Liebaardstraat 104

8791 Beveren-Leie

+32 (0) 495 778 603 > E-Mail > Website
Solsolis

Via L. Cambini 29

57125 Livorno (LI)

+39 (0) 3474786696 > E-Mail > Website
Turific Duurzame Energietechniek B.V.

Nautilusstraat 161

5015 AN Tilburg

+31 (0) 13 5451874 > E-Mail > Website
Elektroanlagen Dieter Frauen GbR

Hagenower Strasse 27

19230 Pätow-Steegen

+49 (0) 3883723090 > E-Mail > Website
Nordh Energy Solar AB

Marieholmsgatan 122

41502 GÖTEBORG

+46 (0) 735541010 > E-Mail > Website
DECSOLAR TEAM ENERGY SRL

Str. Jean Louis Calderon

020034 Bucharest

+40 (0) 755034122 > E-Mail > Website
SENSO-ENERGY GmbH & Co. KG

Annaberger Str. 73

09111 Chemnitz

+49 (0) 371 233 797 25 > E-Mail > Website
Schönle Haustechnik OHG

Industriestraße 6

79805 Eggingen

+49 (0) 7746926860 > E-Mail > Website
von Frieling Technologie

Zum Schäferkaten 5

23919 Rondeshagen

+49 (0) 1731752446 > E-Mail > Website
SOLENSYS - Robert Hertel

Saalbahnhofstr. 2a

07743 Jena

+49 (0) 170 9377997 > E-Mail
e-natura GmbH

Ritter-Waldauf-Straße 23A

6112 Wattens

+43 (0) 676 30 25 582 > E-Mail > Website
C.E.A. Compagnia Energie Alternative srl

Via Fabbrica da Fer 2a

10053 Bussoleno (TO)

+39 (0) 3355384484 > E-Mail > Website
METEX s.r.l.

Via Maestri Del Lavoro 20

41037 Mirandola (MO)

+39 (0) 535611700 > E-Mail > Website
Horst Hack GmbH

Rüsselsheimer Str. 4

64569 Nauheim

+49 (0) 6152 62409 > E-Mail > Website
Bavaria Solar Energy GmbH

Habichtstrasse 33

85716 Unterschleissheim

+49 (0) 89 92 33 42 85 > E-Mail > Website
Emeltec Elektrotechnik

Grünangerweg 27

90559 Burgthann

+49 (0) 9187 7069011 > E-Mail > Website
Elektrotechnik Thomas Richter

Küdinghovener Straße 90

53227 Bonn

+49 (0) 228 473632 > E-Mail > Website
RS- Sanitechnics

Sint-Ursmarsstraat 3

9660 Brakel

+32 (0) 476 465691 > E-Mail > Website
ET4 Gmbh

Weisses Kreuz 130/1

2851 Krumbach

+43 (0) 676 48 622 86 > E-Mail > Website
Solaris green energy GmbH

Glöther Weg 13

39443 Stassfurt OT Atzendorf

+49 (0) 15209906958 > E-Mail > Website
Conversio Energie GmbH

Koschatstraße 24

9800 Spittal an der Drau

+43 (0) 4769 20834 > E-Mail > Website
Maxus BV - Solar Power Systems

Herrestraat 16 D6

3294 Diest

+32 (0) 473 505335 > E-Mail > Website
SST Saurwein Schwimmbad Technik GmbH

Dörferstraße 6

6065 Thaur

+43 (0) 5223 93082 > E-Mail > Website
TVR Electrical Services

Westbourne Road 12A The Wren Centre

PO10 7SU Emsworth

+44 (0) 1243 372319 > E-Mail > Website
Electro Le Jeune

Kieleberg 13 13a

3740 Bilzen

+32 (0) 895 033 50 > E-Mail > Website
Fischer Energietechnik Mittelrhein

Westerwaldstraße 20

56414 Herschbach

+49 (0) 6435 9230653 > E-Mail > Website
Ogelpi Elektroplanung & Installation

Heinrich-Brockmann-Straße 4

79725 Laufenburg

+49 (0) 776 39292100 > E-Mail > Website
PMI Impianti S.r.l.

Via Veneto 19

93100 Caltanissetta

3283615830 > E-Mail > Website
Gilek Energías Renovables

Polvorí 39

07015 Palma de Mallorca

+34 (0) 617795692 > E-Mail > Website
Solarmobility Sàrl

Chem. de Préveyres 57J

1132 Lully

+41 (0) 76 298 48 28 > E-Mail > Website
Küblersche-Effizienz

Pfaffenweg 17

70180 Stuttgart

+49 (0) 71151874034 > E-Mail > Website
De Smedt bvba

Rauwstraat 61

2431 Laakdal

+32 (0) 4974 554 74 > E-Mail > Website
Elektrotechnik Thomas Miene

Hauptstr. 59

01561 Großenhain

+49 (0) 162 711 782 9 > E-Mail > Website
SN Solar GmbH

Am Bierkeller 2

41516 Grevenbroich

+49 (0) 2159 5368682 > E-Mail > Website
HENNIG ENERGY I Solar & Photovoltaik

Moselstr 8

06846 DessauRoßlau

+49 (0) 163 28 555 11 > E-Mail > Website
Elektro-Hausmann GmbH & Co. KG

Zeißstraße 18

37327 Leinefelde

+49 (0) 151 22908896 > E-Mail > Website
EILT e.U. - EILT Energy Office

Leopold-Rister-Gasse 5/108

1050 Wien

+43 (0) 6505060144 > E-Mail > Website
Clean Power Company bv

Berkenlaan 6

3191 Hever

+32 (0) 15 636 016 > E-Mail > Website
Bau-Systeme See GmbH

Eistrasse 4

6102 Malters

+41 (0) 77 915 28 09 > E-Mail > Website
Elektroanlagen J. Sperling

Dietrichsdorf 18b

06895 Zahna-Elster

+49 (0) 34922 60887 > E-Mail > Website
Sybac Solar Berlin GmbH - meinStrom.de

Eichner Dorfstr. 36

16356 Ahrensfelde

+49 (0) 30 5549 935 0 > E-Mail > Website
Busche Elektrotechnik GmbH

Dorfstraße 8A

58802 Balve

+49 (0) 2375 939060 > E-Mail > Website
Imptec S.n.c.

Via delle Fontanelle 83d

37047 San Bonifacio

+39 (0) 4561 032 27 > E-Mail > Website
automatic Klein GmbH

Pläßweidenweg 11-13

45279 Essen

+49 (0) 201 853140 > E-Mail > Website
PS Ennogy GmbH

Haarener Str. 3

33142 Büren

+49 (0) 2951 9375144 > E-Mail > Website
EEAQ

Wiesenstr. 14

88276 Berg

+49 (0) 170 3806179 > E-Mail > Website
Elektrotechnik Bettina Köberl

Pirkhof 31c

8511 Sankt Stefan ob Stainz

+43 (0) 650 4346431 > E-Mail
Bittner Immobilien

Alte Kemmerhofstraße 41

47802 Krefeld

+49 (0) 2151 564288 > E-Mail > Website
Sonnenwelt GmbH

Campus Fichtenhain 42

47807 Krefeld

+49 (0) 8000 003 082 > E-Mail > Website
GEBA SEE GmbH

Zwischen den Wegen 28

88696 Owingen

+49 (0) 7557 7498266 > E-Mail > Website
Lischer Elektrotechnik GmbH & Co.KG

Bünnerhelfstr. 6-8

44379 Dortmund

+49 (0) 231 6060678 > E-Mail > Website
VencoTec GmbH

Johannisgrund 3

86684 Holzheim

+49 (0) 827 651 870 0 > E-Mail > Website
Busch Elektrotechnik

Raiffeisenstr. 1

97274 Leinach

+49 (0) 9364 8125440 > E-Mail > Website
Segco bv

Stationsstraat 51

8470 Gistel

+32 (0) 488 560413 > E-Mail > Website
Stijn Nobus - Elektriciteit

Sint-Sebastiaanstraat 14

9968 Bassvelde

+32 (0) 474 712796 > E-Mail > Website
De Naeyer Stijn

Ravensdal 57

9700 Oudenaarde

+32 (0) 497 665327 > E-Mail > Website
Lauckner & Kiep GbR

Im Riedgrund 4

13469 Berlin

+49 (0) 176 58593229 > E-Mail > Website
Sietec

Erlenauweg 11

3110 Münsingen

+41 (0) 31 722 08 00 > E-Mail > Website
Team Schramm SARL

Z.A.E. Le Triangle Vert 16

5691 Mondorf-les-Bains

+352 (0) 266772 99 > E-Mail > Website
GA-Vision GmbH

Neukirchendorf 10

4794 Kopfing im Innkreis

+43 (0) 664 9232022 > E-Mail > Website
ETS-Elektrotechnik

Alte Dorfstr. 15

09337 Callenberg

+49 (0) 3732 681342 > E-Mail
SYSMARTEC GmbH

Hauptstraße 5

67294 Oberwiesen

+49 (0) 6358 989 329 0 > E-Mail > Website
ELEKTRO GOLD - Andreas Gold

Gewerbering am Brand 4

82549 Königsdorf

+49 (0) 817 994 323 7 > E-Mail > Website
SolVolte - Sławomir Panek

Orzechowa 42

63-400 Ostrów Wlkp

+48 608 284 653 > E-Mail > Website
Braun Elektro GmbH & Co.KG

August-Jeanmaire-Straße 16

79183 Waldkirch

+49 (0) 768 178 90 > E-Mail > Website
e-lion GmbH

Altsteirerstraße 1b

8562 Mooskirchen

+43 (0) 677 642 880 55 > E-Mail > Website
PEKW GmbH

Lodengasse 16 - 17

9020 Klagenfurt am Wörthersee

+43 (0) 650 9862 333 > E-Mail > Website
Dm-multiservice

Volderstraat 88

6231ld Meerssen

+31 (0) 4331 176 80 > E-Mail > Website
Soltsol Benelux

Stationsplein 8k

6221BX Maastricht

+31 (0) 8540 139 22 > E-Mail > Website
Ziegler Energietechnik GmbH

Im Alpenblick 19

88239 Wangen

+49 (0) 7528 2540 > E-Mail > Website
Vestel electrics

Scharestraat 48

8020 Oostkamp

+31 (0) 4768 439 90 > E-Mail > Website
grinnotec GmbH

Jaguarring 6

23795 Bad Segeberg

+49 (0) 4551 5393660 > E-Mail > Website
Comx GmbH

Haldenstrasse 12

6006 Luzern

+41 (0) 41 412 33 44 > E-Mail > Website
Greenline Srls

Trapani Rocciola 13C

97015 Modica

+39 (0) 3478 643 825 > E-Mail > Website
Genos Energie AG

Industriestrasse 10

4537 Lohn-Ammansegg

+41 (0) 32 558 72 81 > E-Mail > Website
Bittner GmbH & Co. KG

Gosenbacher Hütte 74

57080 Siegen

+49 (0) 2713 524 95 > E-Mail
Prime ZE, SL

C. de Marie Curie, 8, Edificio B 16MC, 29590 MálagaParque tecnológico Andalucia 16 MC

29590 Málaga

+ 34 (0) 698107165 > E-Mail > Website
Röwer Sicherheits- & Gebäudetechnik GmbH

Im Felde 2

49076 Osnabrück

+49 (0) 5411 397 0 > E-Mail > Website
eltanorm GmbH

Hauptstrasse 55

3252 Worben

+41 (0) 32 384 67 43 > E-Mail > Website
Energy effective solutions | EES

Bruksallén 12

64751 Åkers Styckebruk

+46 (0) 1045 777 30 > E-Mail > Website
ADLER Solar Services GmbH

Ingolstädter Str. 1-3

28219 Bremen

+49 (0) 421 83570100 > E-Mail > Website
Nova Energy

Opolska 30

55-011 Siechnice

+48 717 266 666 > E-Mail > Website
Lidke Elektro & Solar

Hinter dem Vorwerk 113

38855 Danstedt

+49 (0) 39458 3691 > E-Mail > Website
EB Solar / Elektro Blödt

Hofwiesenstr. 10

92284 Poppenricht

+49 (0) 1520 244 9275 > E-Mail > Website
Heizung Schmidt GmbH & Co. KG

Hans-Thater-Str. 2

25797 Wöhrden

+49 (0) 483 995 101 0 > E-Mail > Website
A3 Bau und Verwaltungs AG

Schiltwaldstrasse 15

6033 Buchrain

+41 (0) 41 440 90 90 > E-Mail > Website
PV-Innovation

Gustav-Hartmann-Str. 3

01279 Dresden

+49 (0) 175 8233345 > E-Mail > Website
Hartmann Bedachungen GmbH

Windmühlenweg 8

31174 Schellerten

+49 (0) 5123 627 > E-Mail > Website
Nieuwkerk Consultancy

Zonneoordlaan 27

6718 TL Ede

+31 (0) 6 22138667 > E-Mail > Website
NC Netzconzept GmbH

Kaßbergstr. 3

09112 Chemnitz

+49 (0) 151 55400002 > E-Mail > Website
TRIRREDES SOLUTIONS SL

Avenida Federico García Lorca 7 Local 5

35011 Las Palmas de Gran Canaria

+ 34 (0) 639758173 > E-Mail > Website
Elektro-Baar GmbH

Fennstr. 9

12439 Berlin

+49 (0) 30 6360177 > E-Mail > Website
TerraSolari

Carrer d'Isaac Peral 8

08960 Sant Just Desvern

+ 34 (0) 658 64 89 15 > E-Mail > Website
Topsolar SA

am Clemensbongert 2

9158 Heiderscheid

+ 352 (0) 2888241 > E-Mail > Website
Synostik Energy GmbH

Gewerbegebiet West 3

39646 Oebisfelde

+49 (0) 390 022 499 61 > E-Mail > Website
Energie&Solar

Andreas-Hofer-Straße 1

78549 Spaichingen

+49 (0) 7424 7032488 > E-Mail > Website
Domoeléctrica-instalações Eléctricas

R. Santa Clara 101

2680-583 Camarate

+351 917614428 > E-Mail > Website
HogarSolar

C/horizonte, 8. Nave 11

41927 Sevilla

+ 34 (0) 955318080 > E-Mail > Website
Vincent Wehling Technik

Die Wanne 9b

38690 Goslar

+49 (0) 175 415 126 1 > E-Mail > Website
ZOLAR GmbH

Oranienstr. 185

10999 Berlin

+49 (0) 303 642 845 67 > E-Mail > Website
MITTERHUEMER - Mensch|Energie|Technik

Ennser Str. 31a

4400 Steyr

+43 (0) 7252 799 > E-Mail > Website
Jbainstalaciones

Josep zaforteza i Mussoles 20, atico

07008 Palma de Mallorca

+ 34 (0) 634560513 > E-Mail > Website
Dieter Jansen Heizungstechnik

Immenbarg 22

22417 Hamburg

+49 (0) 4053 050 037 > E-Mail > Website
BVBA Vanma Tech

Moleneed 31A

9260 Serskamp

+32 (0) 4974 333 97 > E-Mail > Website
Schreckert GmbH

Unterer Semmetweg 1

34311 Naumburg

+49 (0) 5625 923950 > E-Mail > Website
Swiss Elektro & Partner GmbH

Bahnhofplatz 10

9100 Herisau

+41 (0) 76 803 76 75 > E-Mail > Website
Elektro Eckert

Philipp-Reis-Straße 17

64668 Rimbach

+49 (0) 6253 7418 > E-Mail > Website
Construcciones Emilio Cueto S.L.

C. Tomás Crespo Frígilis 42

33013 Oviedo

+34 (0) 985238290 > E-Mail > Website
Blowfish-Solutions BVBA

Kouter 96

1785 Merchtem

+32 (0) 4968 131 27 > E-Mail > Website
I-MAGINE

Rue de Bauffe 55A

7050 Jurbise

+ 32 (0) 495 860 444 > E-Mail > Website
Uwe Röhrs GmbH

Am Tabakquartier 60

28197 Bremen

+49 (0) 421 551845 > E-Mail > Website
WM Elektrotechnik

Dohnenstiege 2a

49716 Meppen

+49 (0) 151 575 159 01 > E-Mail
Elektrotechnik Schmidt

Zum Schelpberg 15

30938 Burgwedel

+49 (0) 5139 183 4 > E-Mail
Photon Énergie SÀRL

Chem. du Plateau 1555

38300 Saint-Savin

+33 (0) 474 902 648 > E-Mail > Website
Sed Solar

Gierigaardstraat 5

8700 Tielt

+32 (0) 4868 948 64 > E-Mail > Website
Matheco Contracting

Eggestraat 63 bus 1

3581 Beringen-Beverlo

+32 (0) 476 23 92 89 > E-Mail > Website
Dov'è Il Sole

Chemin de la Hazette 9

6840 Neufchâteau

+32 (0) 61 55 13 13 > E-Mail > Website
+3Sol Energía Solar

C. Brisa 34

41720 Los Palacios y Villafranca (Sevilla)

+34 (0) 645299643 > E-Mail > Website
Orientacion Sur Consultoria, SL

Avda Primero de Julio 70 Local 4

13300 Valdepeñas

https://www.orientacionsur.es/ > E-Mail > Website
SBT Energie GmbH

Obermarkt 13

04720 Döbeln

+49 (0) 1520 1768056 > E-Mail > Website
Tech-insta SA

Via Industria 10

6807 Torricella-Taverne

+41 (0) 91 610 60 60 > E-Mail > Website
YES WE SUN - BSL

Domaine du Petit Arbois, Av. Louis-Philibert,

13290 Aix-en-Provence

+33 (0) 4 13 91 02 67 > E-Mail > Website
plan b Energiesysteme

Kavalleriestraße 24

66740 Saarlouis

+49 (0) 6831 70 63 716 > E-Mail > Website
Sonnen-Energie Allgäu UG

Alpenrosenweg 22

87527 Sonthofen

+49 (0) 157 819 282 36 > E-Mail > Website
DMG De Meulemeester BVBA

Oostrozebekestraat 202

8760 Meulebeke

+32 (0) 4757 017 63 > E-Mail > Website
Évidence-Énergies

Rue Combe Gremond 1

25560 Bulle

+33 (0) 6 49 49 77 40 > E-Mail > Website
Pichlmaier Solare Energiesysteme

Hausen 5b

85551 Kirchheim bei München

+49 (0) 897 801 905 3 > E-Mail > Website
CASAT Intal·lacions SLU

Avenida Catalunya 37

43540 La Ràpita

+34 (0) 6091 878 26 > E-Mail
Spiess Bauberatung GmbH

Sömmerlistrasse 29

9000 St. Gallen

+41 (0) 79 458 69 03 > E-Mail > Website
Elektro Lang GmbH & Co KG

Hauptplatz 34a

8454 Arnfels

+43 (0) 6643 009 028 > E-Mail > Website
Teknet Sistemi Di Alessandro Passarelli

Via Giuseppe di Vittorio 1

20025 Legnano

+39 (0) 3882 595 004 > E-Mail > Website
Autarkia GmbH

Fabrikstrasse 3

48599 Gronau

+49 (0) 2562 60022-0 > E-Mail > Website
Mesch Elektrotechnik GmbH

Bahnhofstraße 47

22946 Trittau

+49 (0) 415 420 34 > E-Mail > Website
ET Ingenieurbüro GmbH

Kreuzner Str. 537

9710 Feistritz an der Drau

+43 (0) 6641 269 517 > E-Mail > Website
Solar energy power

El Corral 158

24414 Campo

+34 (0) 6232 073 65 > E-Mail
Ziegler Systemhaus GmbH

Hoppenlaustraße 3

70174 Stuttgart

+49 (0) 711 220 077 8-0 > E-Mail > Website
Chalupa Solartechnik GmbH & Co. KG

Poststraße 11

74214 Schöntal

+49 (0) 794 394 498 0 > E-Mail > Website
Elektro Point

Henry-Dunant-str. 26

71696 Möglingen

+49 (0) 1742 483 131 > E-Mail > Website
Kili Solar Systeme

Maximilianstr. 56

85399 Hallbergmoos

+49 (0) 811 128 870 4 > E-Mail > Website
H-SOLAR

Costa de la luz 1

21002 Huelva

+34 (0) 6154 242 95 > E-Mail > Website
Rügen Solar - Sven Burmeister

Rügener Ring 21a

18546 Sassnitz

+49 (0) 1733 003 504 > E-Mail > Website
Elektrotechnik - Manfred Zaufl

Kleinrojach 8

9431 St. Stefan

+43 (0) 664 30 83 597 > E-Mail > Website
EGP S.R.L

C.da Tre Fontane S.P. 58 1.6 KM

95047 Paternò

+39 (0) 958 574 77 > E-Mail > Website
Ciobirdan Montage

Schwieberdingerstraße 48

70435 Stuttgart

+49 (0) 711 414 748 26 > E-Mail > Website
Eco Energia Srl

Via San Carlo 10/I

40023 Castel Guelfo

+39 (0) 5426 702 16 > E-Mail > Website
Ecotrading

Hofstraat 10

3980 Tessenderlo

+32 (0) 1322 112 2 > E-Mail > Website
Voltouch BV

Houwstraat 22

2580 Beerzel

+32 (0) 4729 281 86 > E-Mail > Website
MJH Rohrleitungs- und Anlagenbau GmbH

Großenhainer Str. 14

01561 Lampertswalde

+49 (0) 3524 880 931 > E-Mail > Website
Emi Elektroservice

Ammerthalstraße 21

85551 Kirchheim bei München

+49 899 446 780 0 > E-Mail > Website
crimpianti

Via X Giornate 40

25065 Lumezzane

+39 (0) 3072 826 37 > E-Mail
Elektrotechnik Bänsch

Max-Liebermann-Weg 3

83098 Brannenburg

+49 (0) 151 414 523 03 > E-Mail
D.R. Technology srls

Fraz. Cantinella 52

82019 Sant Agata de Goti

+39 (0) 3807 630 308 > E-Mail
SBS Gebäudetechnik

Wangenstrasse Postfach 134 29

8600 Dübendorf

+41 (0) 44 821 30 00 > E-Mail > Website
CS FAREM

Ettore Maiorana 106d

87036 Rende

+39 (0) 984 838 817 > E-Mail > Website
solmey GmbH

Badstraße 12 12

71546 Aspach

+49 (0) 173 988 319 3 > E-Mail > Website
Elektro- und Gebäudetechnik Sebnitz e.K.

Finkenbergstraße 12

01855 Sebnitz

+49 (0) 35971 139 537 > E-Mail > Website
Solkraft i Viby AB

Gesällgatan 3

69271 Kumla

+46 (0) 19-14 30 00 > E-Mail > Website
WWS Haustechnik GmbH

Nordstraße 13

87616 Marktoberdorf

+49 (0) 834 296 440 > E-Mail > Website
machbar gmbh

Mühledorfstrasse 1

3018 Bern

+41 (0) 31 992 50 20 > E-Mail > Website
Youen Zonnepanelen

Nijverheidsstraat 15

3861 RJ Nijkerk

+31 (0) 8582 224 60 > E-Mail > Website
Solar Sedum

H.J.E. Wenckebachweg 47D

1096 AK Amsterdam

+31 (0) 20 30 80 622 > E-Mail > Website
EASY SmartHome GmbH

Neuer Weg 1

59505 Bad Sassendorf

+49 (0)2921 / 370 380 > E-Mail > Website
Mahe NRG OÜ

Tähtvere Street 18C-1

51007 Tartu

+372 (0) 514 487 6 > E-Mail > Website
Lutz Ausbau GmbH & Co. KG

Richtweg 19

90530 Wendelstein

+49 (0) 912 940 555 25 > E-Mail > Website
CC Elektro GmbH & Co. KG

Max-Planck-Str. 26

70736 Fellbach

49 (0) 711 286 933 500 > E-Mail > Website
Hubert Plenter GmbH

Amelunxenstraße 1

48167 Münster

+49 (0) 250 630 005-0 > E-Mail > Website
Susol GbR

Am Hafen 9

26903 Surwold

+49 (0) 162 191 881 8 > E-Mail > Website
Solairdom

Rue de Limagne 46

63200 Pontmort, Chambaron sur Morge

+33 (0) 473 972 533 > E-Mail
MAHLE Solar OG

Uferstrasse 8

4523 Neuzeug

+43 (0) 6765 021 270 > E-Mail > Website
SARL Thierry Voisin Novelle

Rue de la Noue Bidet 1

41220 Saint-Laurent-Nouan

+33 (0) 254 877 036 > E-Mail > Website
Simply Energie GmbH & Co. KG

Bünder Fußweg 14

32120 Hiddenhausen

+49 (0) 522 114 385 90 > E-Mail > Website
Strom-Werner

Häuseläckerweg 20a

97816 Lohr a. Main

+49 (0) 151 22662 339 > E-Mail > Website
Luc De Kock NV

Josse Biesmansstraat 18

1560 Hoeilaart

+32 (0) 265 70 250 > E-Mail > Website
Energie-& Gebäudetechnik Jens Meyer

Helldiek 5

27211 Bassum

+49 (0) 170 2132 159 > E-Mail > Website
AEG Aquitaine - Electric Rénov Energies

ZA du Grand Chemin 5

33370 Yvrac

+33 (0) 686 052 024 > E-Mail > Website
mitgeDACHT GmbH

Wandlitzer Chausee 5

16515 Mühlenbecker Land

+49 (0) 3339 791 01 25 > E-Mail > Website
Stahl Elektrotechnik

St.-Veit-Strasse 12

92681 Erbendorf

+49 (0) 968 291 265 > E-Mail > Website
Degen GmbH - Sanitär Heizung Klima

Hauptstraße 29

78609 Tuningen

+49 (0) 7464 2725 > E-Mail > Website
NDB ELEKTROTECHNIK GmbH & Co. KG

Robert-Bosch-Straße 11

21684 Stade

+49 (0) 4141 523 01 > E-Mail > Website
Feteira e Torrão Engenharia

Rua do Monte Gordo 17

2630-551 Arruda dos Vinhos

+351 914 651 507 > E-Mail > Website
Elektro Rümpel & Sohn GmbH

Feldstrasse 22

15806 Zossen

+49 (0) 3377 301015 > E-Mail > Website
enbiente - Energia e Ambiente

Edifico Atrium D Joao Nº 26

3510-051 Viseu

+351 232 099 900 > E-Mail > Website
Elektriciteitswerken MK

Provinciebaan 20

3460 Bekkevoort

+32 (0) 4792 493 66 > E-Mail > Website
SOLidee GmbH & Co.KG

Klein Westerbeck 17

27711 Osterholz-Scharmbeck

+49 (0) 4791 140 86 90 > E-Mail > Website
Sonnenkraftwerke Bernhard

Hinterschützenbach 12

78120 Furtwangen im Schwarzwald

+49 (0) 772 333 69 > E-Mail > Website
SolarModo - Solaranlagen und Speicher

Sandweg 8a

25774 Krempel

+49 (0) 4882 987 90 13 > E-Mail > Website
AUGE - Automação E Geradores Lda

Polígono Industrial da Granja, Rua 1º de Maio 34 - B.4, Fracção L

2625-717 Vialonga

+351 219 739 100 > E-Mail > Website
IZARD Climatisation & SOLAIRE

Avenue du General de Gaulle 7

83320 Carqueiranne

+33 (0) 612 964 459 > E-Mail > Website
Elektro Linden

Burgstrasse 40

4750 Bütgenbach

+32 (0) 804 467 68 > E-Mail > Website
ARB SPRL

Rue Bon Espoir 1

4041 Milmort - Liege

+32 (0) 4923 654 69 > E-Mail > Website
Greenson

Hof ter Eeken 3

9090 Melle

+32 (0) 495 180 808 > E-Mail > Website
Alfasun

Mallaardstraat 9

9400 Ninove

+32 (0) 542 45 481 > E-Mail > Website
Scherm Elektrotechnik GmbH

Ottelsburg 4

85250 Altomünster

+49 (0) 1511 9416 190 > E-Mail > Website
Elektrotechnik Graf

Goethestrasse 16

73563 Mögglingen

+49 1567 820 820 2 > E-Mail > Website
Compleet Duurzaam B.V.

Jelle Zijlstraweg 45

1689 ZX Zwaag

+31 (0) 850 607 744 > E-Mail > Website
Solartechnik Schierl GmbH & Co. KG

Industriestraße 1

33397 Rietberg

+49 (0) 524 48 829 > E-Mail > Website
2C Habitat

Rte des Granges 19

69510 Messimy

+33 (0) 650 005 034 > E-Mail > Website
Solartechnik Janßen GmbH

Zetastr. 1

65385 Rüdesheim am Rhein

+49 (0) 672 697 32 > E-Mail > Website
Mauser Elektrotechnik GmbH

Rottmannsharterstr. 1 1

85077 Manching

+49 (0) 845 978 43 > E-Mail > Website
EIC JULEO

Chem. des Murons 45

42340 Veauche

+33 (0) 477 550 304 > E-Mail > Website
Geiger Haustechnik GmbH

Weiler Weg 14

89335 Ichenhausen

+49 (0) 8223 968 822 > E-Mail > Website
Elektro Barth GmbH

Heideweg 4

01619 Zeithain

+49 (0) 352 552 740 60 > E-Mail > Website
Lutz GmbH & Co. KG

Schäferwiese 12

38239 Salzgitter

+49 (0) 5341 292 149 > E-Mail > Website
Oligor Projects

Tout Vent 24

1325 Chaumont-Gistoux

+32 (0) 495 288 207 > E-Mail > Website
Sebalyo Solar

Quartier Beauvezet

04510 Mirabeau

+33 (0) 767 147 674 > E-Mail > Website
CD Concept Solar

Helleströp 69

4880 Aubel

+32 (0) 494 702 495 > E-Mail > Website
Servais Maintenance Industrielle

Rue de Sancey ZI des Vauguillettes 3 11

89100 Sens

+33 (0) 622 562 856
Electrio AG

Bahnhofstrasse 26

3713 Reichenbach im Kandertal

+41(0) 33 676 24 24 > E-Mail > Website
Suntec Hessen Solarsysteme GmbH & Co. KG

Hohe Str. 6

35625 Hüttenberg

+49 (0) 6403 774 984 > E-Mail > Website
Dicke + Sohn e. K. Dachdeckermeister

Klophausstrasse 15

42119 Wuppertal

+49 (0) 202 313 355 > E-Mail > Website
Solarpowerteam GbR

Gewerbepark Edelweiß 2

88138 Weißensberg

+49 (0) 8382 899 530 > E-Mail > Website
K.L. Electro BV

Ketelstraat 94

3454 Rummen

+32 (0) 479 981 744 > E-Mail > Website
Blanco Solar SYA Sl

Av de las Naciones / Cuidad Quesada 1

03170 Rojales

+41 (0) 762 801 525 > E-Mail > Website
Elektrotechnik Heilig

Heiligenbreite 1

88662 Überlingen

+49 (0) 7551 308 999 > E-Mail > Website
clevergie ag

Möösli 307

4954 Wyssachen

+41 (0) 62 966 00 66 > E-Mail > Website
Alfred Rossak - Der Installateur Fachbetrieb

Blumenthalerstraße 16

2225 Loidesthal

+43 (0) 2532 885 33 > E-Mail > Website
Bugla Energy Zeia Marcin Bugla

3 Maja 9

44361 Syrynia

+48 696 438 166 > E-Mail > Website
ms-solartechnik

Im Grund 30

24601 Stolpe

+49 (0) 1522 2440 886 > E-Mail
Elektro Bram

Dondeyneweg 3

8958 Heuvelland

+32 (0) 477 638 353 > E-Mail > Website
SOLADÜ energy re GmbH & Co. KG

Sandkuhlenkoppel 7

24326 Ascheberg

+49 (0) 1712 159 989 > E-Mail > Website
DDM Hofmann

Hohensteiner Str. 72

09117 Chemnitz

+49 (0) 371 820 38 25 > E-Mail > Website
tera solar SA

Chem. de la Mousse 80

1226 Thônex

+41 (0) 79 192 50 00 > E-Mail > Website
Elektro Riedel

Hesselbergstr. 7

91602 Dürrwangen

+49 (0) 1713 502 177 > E-Mail > Website
Apfel & Waschke Datentechnik e.K.

Daimlerstr. 23

47574 Goch

+49 (0) 2823 419 071-0 > E-Mail > Website
Elektro Probst GmbH

Siemensstraße 34

48619 Heek

+49 (0) 2568 1467 > E-Mail > Website
MtB Solar GbR

Gottesacker Str. 33

06484 Ditfurt

+49 (0) 1721 631 769 > E-Mail
EF Energies Sàrl

Route des Misets 40

1618 Châtel-St-Denis

+41 (0) 21 543 23 39 > E-Mail > Website
Energieberatung Ulrich Ralf Klukas

Mozartstraße 5

78713 Schramberg-Sulgen

+49 (0) 7422 200 688 0 > E-Mail > Website
Brenner Energie GmbH

Hubert-Wollenberg-Str. 5

40878 Ratingen

+49 (0) 2102 579 377 1 > E-Mail > Website
Zimmerei Frutigen - Inh. Thomas Schmid

Winklenstrasse 53

3714 Frutigen

+41 (0) 79 688 93 94 > E-Mail > Website
KADSOFT - Informations- u. Medientechnik

Poisentalstraße 112

01705 Freital

+49 (0) 3516 472 333 > E-Mail > Website
REVIZO Instalaciones Y Mantenimiento

Valle Inclán 2

03350 Cox

+34 965 095 479 > E-Mail > Website
Brunner & Cie Immobilier SA

Rue des Rochettes 3

2017 Boudry

+41 (0) 79 934 37 22 > E-Mail > Website
sonnengold GmbH

Karlsruher Str. 36

79108 Freiburg im Breisgau

+49 (0) 761 6800 1890 > E-Mail > Website
Photeos

Zone de L'Europe

59310 Orchies

+33 (0) 670 619 854 > E-Mail > Website
Ing. Stefan Köpfelsberger

Vogelfeldstraße 4

5102 Anthering

+43 (0) 6644 123 664 > E-Mail
VPV Sun Solutions

Scherpenberg 2

2390 Malle

+32 (0) 465 005 910 > E-Mail > Website
Solarzentrum Bernburg GmbH

Kustrenaer Str. 62

06406 Bernburg (Saale)

+49 (0) 3471 622 300 > E-Mail > Website
GROSS Systemtechnik

Salentinstraße 300

45661 Recklinghausen

+49 (0) 2361 405 584-0 > E-Mail > Website
Smart To - Photovoltaïques

Allée du Delta 1

74200 Thonon-les-Bains

+33 (0) 782 873 642 > E-Mail > Website
Bolidum Noël SARL

Rue Maurice Allais 1

67160 Wissembourg

+33 (0) 388 942 600 > E-Mail > Website
Mahler Haustechnik GmbH

Hauptstraße 54

21729 Freiburg

+49 (0) 4779 375 > E-Mail > Website
ARI Group Sagl

Annunziata 29A

7745 Li Curt

+41 (0) 81 844 22 60 > E-Mail > Website
Energies Green

Rue de Hesse 12

1204 Genève

+41 (0) 22 552 34 74 > E-Mail > Website
Enkon-Plan Solar GmbH

Kapellenstr. 7

85622 Feldkirchen

+49 (0) 8920068700 > E-Mail > Website
b+s elektro telematik ag

Hauptstrasse 183 183

4466 Ormalingen

+41 (0) 61 985 97 97 > E-Mail > Website
Reiner-Dach GmbH & Co. KG

Trinkbornstraße 5

56281 Dörth

+49 (0) 6747 76 66 > E-Mail > Website
Alter Energies & Services

Rue Louis Mouillard 160

66000 Perpignan

+33 (0) 4683 746 79 > E-Mail > Website
DC Montage GmbH

Harkortstraße 10

04107 Leipzig

+49 (0) 1638 382 567 > E-Mail > Website
Pro-Energie24

Berliner Str. 48

55566 Bad Sobernheim

+49 (0) 6751 924 05 37 > E-Mail > Website
Dobler Heiztechnik GmbH & Co. KG

Stuttgarter Str. 38

71384 Weinstadt

+49 (0) 7151 207 01 15 > E-Mail > Website
Cloudi GmbH

Quickborner Str. 194a

13469 Berlin

+49 (0) 1777 096 681 > E-Mail > Website
Elektro Voigtländer

Großenhainer Straße 13

01561 Priestewitz

+49 (0) 173 5616714 > E-Mail > Website
Ingenieurbüro PV Klaus Nißl

Gleichweg 21

80999 Mûnchen

+49 (0) 89 8926360 > E-Mail > Website
Let's Charge - REAS Immobilienservice

Stolper Straße 33

16540 Hohen Neuendorf

+49 (0) 3303 54 19 605 > E-Mail > Website
ESS Elektro Solar Service

Gewerbering 2

83624 Otterfing

+49 (0) 8024 470100 > E-Mail > Website
SonnenWind BW GmbH

Akazienstrasse 17

74864 Fahrenbach

+49 (0) 6267 9298390 > E-Mail > Website
ASH - AusrüstungsGmbH

Dorfstraße 82a

16816 Neuruppin

+49 (0) 3391 509004 > E-Mail > Website
SWL Energie AG

Werkhofstrasse 10

5600 Lenzburg

+41 (0) 62 885 75 75 > E-Mail > Website
SH Haverkamp GmbH

Dieselstraße 10

48324 Sendenhorst

+49 (0) 2526 755 > E-Mail > Website
smotions

Meister-Gerhard-Straße 14

41812 Erkelenz

+49 (0) 2432 94 88 180 > E-Mail > Website
Hanebutt GmbH

Justus-von-Liebig-Str. 16

31535 Neustadt

+49 (0) 5032 952140 > E-Mail > Website
BRD Énergies

Rue Augustin Fresnel 9

26540 Mours-Saint-Eusèbe

+33 (0) 4 75 02 57 18 > E-Mail
Zontech Nederland B.V.

Havenweg 21a

3812 PR Amersfoort

+31 (0) 33 461 77 40 > E-Mail > Website
DC - Elektro & Bautenschutz

Max-Planck-Ring 25b

46049 Oberhausen

+49 (0) 208 2993110 > E-Mail > Website
E-NER, S.L.

Ribera de Erandio 8

48950 Erandio

+34 944 242 225 > E-Mail > Website
Florian Skeide Elektrotechnik

Herforder Str. 24a

32139 Spenge

+49 (0) 5219 227 96 20 > E-Mail > Website
Remus Heizung-Sanitär-Service

Urbanstraße 50 b

90480 Nürnberg

+49 (0) 9114 099 923 > E-Mail > Website
Paz-Klukas

Mozartstraße 5

78713 Schramberg-Sulgen

+49 (0) 7422 200 68 80 > E-Mail > Website
Elesol

Vandendriesschestraat 9

9620 Zottegem

+32 (0) 4915 279 96 > E-Mail > Website
Marti Technik AG

Lochackerweg 2

3302 Moosseedorf

+41 (0) 31 858 33 88 > E-Mail > Website
Stolle & Zufall Elektro Handel & Technik

Schulenburg 8

37589 Kalefeld

+49 (0) 5553 912 80 > E-Mail > Website
Jäger Group Holding GmbH

Dr.-Glatz-Straße 1/1/Top 1

6020 Innsbruck

+43 (0) 5122 572 750 > E-Mail > Website
Jans Toitures

rue Tom 4

9651 Eschweiler

+352 (0) 95 75 06 > E-Mail > Website
Sonnensturm UG

Bunsenstraße 16

71642 Ludwigsburg

+49 (0) 7144 816 921 > E-Mail > Website
Herbert Willinger HWE Shop

Mold 22

3580 Mold

+43 (0) 6764 305 030 > E-Mail > Website
Twietmeyer Energietechnik

Bahnhofstr. 39

28832 Achim

+49 (0) 1762 367 29 90 > E-Mail > Website
Elektro Wasmer GmbH

Allmei 1

3930 Visp

+41 (0) 27 946 20 51 > E-Mail > Website
Elektro Velz

Kreuzstrasse 7

4760 Bullange

+32 (0) 479 42 21 51 > E-Mail > Website
reb regionalenergie.bayern GmbH

Peitnachstraße 4

86956 Schongau

+49 (0) 176 46094724 > E-Mail > Website
ADN-RJ

Avenue du Printemps 7

5001 Namur

+32 (0) 4898 422 26 > E-Mail > Website
Elektro Vivot GmbH

Kleinveitschstrasse 4

8663 St.Barbara im Mürztal

+43 (0) 3856 302 10 > E-Mail > Website
Saman Groep Zierikzee

Gouwepoort 1

4301 RZ Zierikzee

+31 (0) 85 620 3100 > E-Mail > Website
Saman Groep Breda

Minervum 7346

4817 ZD Breda

+31 (0) 8562 031 00 > E-Mail > Website
Saman Groep Oud-Beijerland

Admiraal de Ruyterstraat NaN

3262 XE Oud-Beijerland

+31 (0) 8562 031 00 > E-Mail > Website
Elektro Haas

Kohlfirstweg 19

79798 Jestetten

+49 (0) 1515 460 56 57 > E-Mail > Website
VOLTAIX FOTOWOLTAIKA Kołobrzeg

Chełmońskiego 28

78-100 Kołobrzeg

+48 5040 909 02 > E-Mail > Website
Weser Ems Energie GmbH

Grasweg 18-22

27607 Geestland

+49 (0) 1514 007 62 07 > E-Mail > Website
Dachdecker Oltrogge GmbH & Co.KG

Am Sportplatz 3

31555 Suthfeld

+49 (0) 5723 63 72 > E-Mail > Website
Louis Opländer GmbH

Phoenixseestr. 10

44263 Dortmund

+49 (0) 2319 411 940 > E-Mail > Website
Volteco Sprl

Chau. du Roeulx 150

7060 Soignies

+32 (0) 6747 00 09 > E-Mail > Website
Energieerzeugung durch Photovoltaik

Mühlenstraße 13

09326 Geringswalde

+49 (0) 173 9800750 > E-Mail > Website
M+S Gruppe GmbH

Greifswalder Straße 42

18507 Grimmen

+49 (0) 3832 680 294 > E-Mail > Website
Elektro Winkelmann

Kixbüll 6a

25924 Rodenäs

+49 (0) 4664 983 021 > E-Mail > Website
Rhomberg Bau GmbH

Mariahilfstraße 29

6900 Bregenz

+43 (0) 5574 40 30 > E-Mail > Website
FOX Energy

Kadłubka 41

71-524 Szczecin

+48 602 355 232 > E-Mail > Website
Horst Brand Sanitär Heizung GmbH

Kölner Str. 251

51149 Köln

+49 (0) 2216 906 58 90 > E-Mail > Website
EnergyVision GmbH

Kleemannstrasse 14

93413 Cham

+49 (0) 9971 857 814 > E-Mail > Website
Elektrotechnik Müller

Wiesentheider Str. 16

96160 Geiselwind

+49 (0) 9556 478 98 90 > E-Mail > Website
Novalt Couverture Rezé

Rue des Côteaux de Grand Lieu

44830 Bouaye

+33 (0) 2400 260 62 > E-Mail > Website
Elektro Eckenfles GmbH

Heiligenzellerstrasse 3

77988 Friesenheim

+49 (0) 7821 980 510 > E-Mail > Website
Stalder-Rüttimann GmbH

Unterdorf 12

5636 Benzenschwil

+41 (0) 56 670 20 20 > E-Mail > Website
Erich Kuhn GmbH

Hamburg, Haldesdorfer Str. 25 25

22179 Hamburg

+49 (0) 4029 16 43 > E-Mail > Website
Elektrotech Grab AG

Hauptstrasse 10

6418 Rothenthurm

+41 (0) 79 233 47 07 > E-Mail > Website
Elektroinstallation Leimbach

Eidinghäuser Weg 11a

34497 Korbach

+49 (0) 1739 032 208 > E-Mail > Website
R. Vonplon Söhne AG Haustechnik

Palastrasse 2

7430 Thusis

+41 (0) 81 651 11 65 > E-Mail > Website
PR Photovoltaik OG

obere Hauptstraße 20

3142 Murstetten

+43 (0) 6605 460 143 > E-Mail
Toitures GOERENS Sàrl

Rue de Gasperich 48

1617 Luxembourg

+352 (0) 48 634 71 > E-Mail > Website
SARL Olivier Richard

Rue Picard

70100 Gray

+33 (0) 7855 078 54 > E-Mail > Website
EnergieAIXperte GmbH

Maargasse 8

52080 Aachen

+49 (0) 2415 556 61 > E-Mail > Website
Schindler Projekt

Herbert-Baum-Strasse 11

13088 Berlin

+49 (0) 1578 562 32 62 > E-Mail > Website
Power Water Flow Swiss GmbH

Hauptstrasse 40

8505 Pfyn

+41 (0) 76 475 02 34 > E-Mail > Website
GENERAZIONE SOLARE S.r.l.

Via della Solfarata 130

00040 Pomezia

+39 (0) 6912 50 66 > E-Mail > Website
Grupo Ser Technologies

Calle Poema la Maleta 25

35110 Las Palmas

+34 (0) 6227 960 59 > E-Mail > Website
PROWATT - energias naturais

R. Maria Lamas 33

2680-358 Unhos

+351 9635 443 68 > E-Mail > Website
Casas Nuevas Matriales de Construccion

Calle Casas Nuevas 34

29650 Malaga

+34 6679 394 098 > E-Mail
SolarteQ UG & Co. KG

Späthsfelder Weg 57

12353 Berlin

+49 (0) 1522 344 63 65 > E-Mail > Website
Elotech GmbH

Dieselweg 9

59379 Selm

+49 (0) 2592 918 03 18 > E-Mail > Website
RITTER Starkstromtechnik GmbH & Co. KG

Am Haupttor 2610

06237 Leuna

+49 (0) 3461 431 600 > E-Mail > Website
Le Soleil de Melissa

Chemin En Bout 234

71700 Tournus

+33 (0) 6749 289 58 > E-Mail > Website
Elektro Born & Meyer SARL

Bei der Kapell 23

9809 Hosingen

+352 (0) 2610 38 50 > E-Mail > Website
Bausysteme Kaupp GmbH

Grünmettstetter Straße 17

72160 Horb-Bittelbronn

+49 (0) 7486 987 967 > E-Mail > Website
Hoi Zon BV

Albert Schweitzerstraat 23

5051 KA Goirle

+31 6200 244 51 > E-Mail > Website
ZOE zukunftsorientierte-energie GmbH

Kurfürstenstr. 124

10785 Berlin

+49 (0) 1764 6733 835 > E-Mail > Website
EDEG ED-Energy Germany GmbH

Ella-Barowsky-Str. 44

10829 Berlin

+49 (0) 3052 135 20 60 > E-Mail > Website
Radotronic Elektrotechnische Systeme

Über der Landwehr 19

37520 Osterode am Harz

+49 (0) 5522 310 50 > E-Mail > Website
Schmidt Consulting & Vertrieb

Alleestraße 35

56410 Montabaur

+49 (0) 2602 999 510 > E-Mail > Website
KKT Kratochwil GmbH

Am Stadtwald 56

99974 Mühlhausen

+49 (0) 3601 838 317 > E-Mail > Website
Elektro Hunziker AG

Moosweg 10

3607 Thun

+41 33 225 10 10 > E-Mail > Website
Sundeals - Energy Solutions, Lda.

Rua da Ponte 987

4505-444 Lobão Santa Maria da Feira

+351 969 018 664 > E-Mail > Website
Elektro Selter

Schönberger Str. 15a

08539 Rodau

+49 (0) 3743 554 93 > E-Mail
Elektro Eibauer GmbH

Oberviehmoos 15

84164 Moosthenning

+49 (0) 8731 325 66 86 > E-Mail > Website
Will GmbH

Mühlenkampsweg 1

21406 Barnstedt

+49 (0) 4134 89 35 > E-Mail > Website
Electronicteam Zeven GmbH

Auf dem Quabben 39

27404 Zeven

+49 (0) 4281 21 99 > E-Mail > Website
Rosacel S.L.

Aldea Extramundi de Arriba 195

15910 Padron

+34 9818 118 47 > E-Mail > Website
Workprofi

Sägereistrasse 21

8152 Glattbrugg

+41 78 6891 910 > E-Mail > Website
Energia solar Canarias Green Group

C. Hermano Pedro 3B

38639 Las Chafiras

+34 673 80 71 30 > E-Mail > Website
EEGA Suministros Energeticos SL

Folgueira 41

15866 Teo

+34 669 04 87 52 > E-Mail > Website
Agencja Budownictwa POLAŃSKI

Warszawska 192

26-600 Radom

+49 604 603 547 > E-Mail > Website
De Rycke & Zonen

Legen Heirweg 20

9890 Gavere

+32 (0) 9384 23 64 > E-Mail > Website
Ozenergy sp. z o.o.

Bursztynowa 7

87-152 Pigża

+48 6903 629 18 > E-Mail > Website
Emetebetecnics, S.L.

Manuel de Falla 45

08380 Malgrat de Mar

+34 6288 269 45 > E-Mail > Website
Polytechno-ETC

Dorpsstraat 31A

3381 Glabbeek

+32 (0) 1344 1800 > E-Mail > Website
Regionalwerke AG Baden

Haselstrasse 15

5400 5400 Baden

+41 (0) 56 200 22 22 > E-Mail > Website
Zimmerei Matthias Brock GmbH

Verbindungsstraße 19

40723 Hilden

+49 (0) 2103 908 25 10 > E-Mail > Website
Viellechner Solarbau

Ringbahnstraße 19

12099 Berlin

+49 (0) 3082 638 07 > E-Mail > Website
Elektro Hartmann

Schandauer Straße 38c

01824 Königstein

+49 (0) 1728 383 380 > E-Mail > Website
Elektro Eisert GmbH

Lahnbeckestraße 2

45307 Essen

+49 (0) 2018 620 10 > E-Mail > Website
Lichtgalle & Galle Elektro Meisterbetrieb

Sandower Str. 41

03046 Cottbus

+49 (0) 3557 211 40 > E-Mail > Website
Air-Zo

Zwanendaal 2 a

2914 ET Nieuwerkerk aan den IJssel

+31 (0) 6402 375 91 > E-Mail > Website
EANCON GmbH & Co. KG

Maschstraße 22a

32052 Herford

+49 (0) 5221 143 67 60 > E-Mail > Website
Inno Toiture Srl

Pierre Broodcoorens 47 B

1310 La Hulpe

+32 (0) 4739 314 43 > E-Mail > Website
Elektro Ackermann GmbH

Rickenbacherstrasse 17

8913 8913 Ottenbach

+41 (0) 44 762 61 41 > E-Mail > Website
Isc Renovables

Rua Castellana 32. bajo

15660 Cambre A Coruña

+34 613 00 00 44 > E-Mail > Website
Pichler Elektrotechnik KG

Zellermoosstraße 30

5700 Zell am See

+43 (0) 6644 409 314 > E-Mail > Website
Idzero

Carrer Gremi de Cirurgians I Barbers 27

07009 Palma

+34 971 43 11 56 > E-Mail > Website
PV Expert GmbH

Gahberggasse 9

4861 Schörfling am Attersee

+43 (0) 6609 806 604 > E-Mail > Website
SOLAREX S.à r.l.

rue D`Eschweiler 5

L-6951 Olingen

+352 (0) 267 873 27 > E-Mail > Website
Kirschbaum Fenster & Rollladen GmbH

Von-Hünefeld-Str. 12

50829 Köln

+49 (0) 2219 565 75 0 > E-Mail > Website
Greenlux

C. de la Resina 35. Nave-3

28021 Madrid

+34 (0) 9104 092 17 > E-Mail > Website
Zelfenergieopwekken.nu

Van der Palmstraat 66

2273 SH Voorburg

+31 (0) 6456 045 60 > E-Mail > Website
SCHATTENWERK GmbH

Bergstraße 3

30539 Hannover

+49 (0) 5113 678 99 0 > E-Mail > Website
SCHATTENWERK Braunschweig

Pillmannstraße 7a

38112 Braunschweig

+49 (0) 5313 700 00 > E-Mail > Website
SCHATTENWERK Rostock

Rövershäger Chaussee 3c

18146 Rostock

+49 (0) 3816 546-0 > E-Mail > Website
SCHATTENWERK Göttingen

Industriestraße 24

37120 Bovenden

+49 (0) 5512 097 790 > E-Mail > Website
ATY Solar

Rue de Grand Cour 72

37550 Saint Avertin

+33 (0) 6620 324 83 > E-Mail > Website
MetDeZon B.V.

De Volger 6

1483 GA De Rijp

+31 (0) 85 4011 356 > E-Mail > Website
Ingenergia

C/ Ponent 5 bajo 27

03530 La Nucia

+34 (0) 6356 549 33 > E-Mail > Website
Thermobau GmbH Heizung Sanitär Lüftung

Täfernstrasse 18

5405 Baden

+41 (0) 7654 589 89 > E-Mail > Website
BLG Project GmbH

Brückenstraße 15a

34466 Wolfhagen

+49 (0) 5692 996 07 45 > E-Mail > Website
FG Impianti S.r.l.s

C. le Serrapero 10

97015 Modica

+39 (0) 380 908 0600 > E-Mail
Orasol

Schildower Gärten 6

16552 Schildow

+49 1512 522 21 69 > E-Mail > Website
Schawag GmbH

Böddinghauser Weg 91

58840 Plettenberg-Böddinghausen

+49 (0) 2391 507 38 > E-Mail > Website
easysolar GmbH

Friedrich-Wilhelm-Platz 2

12161 Berlin

+49 (0) 3032 520 022 > E-Mail > Website
T.Redesnalbor

C. García Marco 1b

30600 Archena

+34 (0) 6241 886 37 > E-Mail > Website
Sunvitec GmbH

Hauptstraße 8b

99887 Georgenthal/Thüringer Wald

+49 (0) 152 335 240 83 > E-Mail > Website
Artho Holz- und Elementbau AG

Rickenstrasse 15

8735 St.Gallenkappel

+41 (0) 5528 463 63 > E-Mail > Website
JB Energia

św. Brata Alberta Chmielowskiego 44c

33-200 Dąbrowa Tarnowska

+48 6651 393 60 > E-Mail > Website
Sprl Docteur Toitures & Cie

Chaussée d'alsemberg 424

1420 Braine-l'Alleud

+32 (0) 470 18 78 48 > E-Mail > Website
Theo Michel GmbH

Mitteldorfstrasse 5

5605 Dottikon

+41 (0) 5662 420 86 > E-Mail > Website
Solarkinetics Limited

Unit C1, Skylon Court Rotherwas

HR2 6JS Hereford

+44 (0) 1432 861 047 > E-Mail > Website
KVI Kabelverlegungs GmbH

Dortmunder Str. 166

44577 Castrop-Rauxel

+49 (0) 2305 68 62 > E-Mail > Website
LightsElec

Av. de l'Abbaye d'Affligem 14

1300 Wavre

+32 (0) 1077 89 65 > E-Mail > Website
Kurt Halder Energietechnik GmbH

Weidach 9

89584 Ehingen-Dettingen

+49 (0) 7391 587 577 30 > E-Mail > Website
Van Bijsterveld Installaties

Burgemeester Brinkmanhof 11

3465 KR Driebruggen

+31 (0) 6239 010 54 > E-Mail > Website
asons ag

Grisigenstrasse 12

6048 Horw

+41 (0) 4134 030 40 > E-Mail > Website
3D-Achsvermessung

Brandgasse 38

9452 Hinterforst

+41 (0) 7910 573 20 > E-Mail > Website
Słoneczna Energia Podlasie

Nowowarszawska 1lok.1

15-205 Białystok

+48 788 882 883 > E-Mail > Website
Restaurant Barroca

Llull 90 90

08018 Barcelona

+34 933 09 49 87 > E-Mail > Website
Michael Oldach

Forddamm 11

12107 Berlin

+49 (0) 1772 781 284 > E-Mail
Aw eletric

Kerkeveldstraat 20

3350 Neerlinter

+32 (0) 4742 070 32 > E-Mail > Website
Office Line s.r.l.

Via Giuseppe Peretti 5

09121 Cagliari

+39 (0) 70 531 701 > E-Mail > Website
PZ Solutions

Manteliusstraat 4

3500 Hasselt

+32 (0) 488818789 > E-Mail > Website
Gleco Bvba

Dries 68

1785 Merchtem

0485673638 > E-Mail > Website
Dachdeckermeister Marcel Pagel

Gartenweg 12

17098 Friedland

+49 (0) 162 983 694 4 > E-Mail > Website
Grupo MYA / MYA FOTOVOLTAICA

Calle Lima 6, Bajo 1

33213 Gijón

+34 (0) 984 049 728 > E-Mail > Website
ARESSA GmbH

Karlsbader Straße 9

09484 Kurort Oberwiesenthal

+49 (0) 176 439 416 81 > E-Mail > Website
Smart Green Energy

Hulzenstraat 104

3570 Alken

+32 (0) 491 7552 69 > E-Mail > Website
Solartechnik - Aigner

Newtonstr. 3

85221 Dachau

+49 (0) 813 128 437 08 > E-Mail > Website
J. Blome Elektrik GmbH

Rudolf-Diesel-Straße 15

27711 Osterholz-Scharmbeck

+49 (0) 4791 80752-00 > E-Mail > Website
Green Solar

Oostendestraat 90

8600 Beerst

+32 (0) 468 514 496 > E-Mail > Website
LVK elektro

Oudenaardebaan 21

9690 Kluisbergen

+32 (0) 477 442 707 > E-Mail > Website
Richard Bruckschlögl Energieberater

Weinsfeld L-3

91161 Hilpoltstein

+49 (0) 9179 96 16 000 > E-Mail > Website
Hans Haslreiter Energietechnik GmbH

Hauptstraße 64

83246 Unterwössen

+49 (0) 864 187 78 > E-Mail > Website
Aton Energy Noord

Maatlat 21a

1906 BL Limmen

+39 (0) 653 36 45 69 > E-Mail > Website
Electrolyse

Ieperstraat 412

8930 Menen

+32 (0) 56 51 88 22 > E-Mail > Website
Elektro Lackner GmbH

Schiedstraße 23

5710 Kaprun

+43 (0) 6547 7306 > E-Mail > Website
Berwalt Elektrotechnik

Tannenweg 2

33142 Büren

+49 (0) 2951 9481836 > E-Mail > Website
Electricidad Hnos Fernández Calvó S.L

AVD Castilla y León 19

34880 Guardo

+34 (0) 686 70 80 01 > E-Mail > Website
CR2P

Rue Bernard Palissy 547

40990 Saint-Paul-lès-Dax

+33 (0) 698708141 > E-Mail > Website
Gosch Elektroanlagen GmbH

Rolandskoppel 6

24784 Westerrönfeld

+49 (0) 4331 88 0 74 > E-Mail > Website
Elettroimpianti di Antonio Croce

Contrada Calvario 114

82033 Cusano Mutri

+39 (0) 328 707 7185 > E-Mail > Website
Arioli Roland Spenglerei und Sanitär

Föhneneichstrasse 36

6440 Brunnen

+41 (0) 792 34 98 73 > E-Mail > Website
MMV Holding AG

Gersauerstrasse 89

6440 Brunnen

+41 (0) 41 825 65 50 > E-Mail > Website
Eisblock

Mausegatt 24

47228 Duisburg

+49 (0) 2065 8294490 > E-Mail > Website
EGH Hartha GmbH

Leipziger Straße 10

04746 Hartha

+49 (0) 34328 734 0 > E-Mail > Website
Elians Gotland

Levide Burge 118

623 53 Hemse

+46 (0) 498 657 700 > E-Mail > Website
MijnZonneveld

Tijvoortsebaan 8H

5051HJ Goirle

+31 (0)13 203 20 09 > E-Mail > Website
Kenneweg Solar GmbH

Schlegelstraße 5

49406 Barnstorf

+49 (0) 5442 802446 > E-Mail > Website
Körfer Dach & Solar e.K

Friedrich- List- Allee 63

41844 Wegberg

+49 (0) 432 / 49 15 663 > E-Mail > Website
Soluciones Energéticas Hiperión

Pintor pinazo 11

46100 Burjasot

+34 (0) 633 518 037 > E-Mail > Website
SamSam collectief B.V.

Oudegracht 259

3511 NM Utrecht

+31 (0) 85760 88 33 > E-Mail > Website
WERSA AG

Letzistrasse 3c

6300 Zug

+41 (0) 762922381 > E-Mail > Website
Ambagtsheer.eu

Houttuinen-Noord 39

7325 RE Apeldoorn

+31 (0) 055 2000252 > E-Mail > Website
Caycom Renovables

Avda. Juan López Peñalver 21

29590 Malaga

+34 (0) 951 870 280 > E-Mail > Website
ETS TARDY

Rue de Loches 66

37800 Sainte-Maure-de-Touraine

+33 (0) 2 47 65 68 20 > E-Mail > Website
Rheinzink GmbH & Co. KG

Am Dümmerbach 52

45711 Datteln

+49 (0) 2363 605 0 > E-Mail > Website
Stadtwerk Winterthur

Untere Schöntalstrasse 12

8403 Winterthur

+41 (0) 52 267 61 61 > E-Mail > Website
Frank Zimmerei und Holzbau GmbH

Brückenstrasse 3

71364 Winnenden

+49 (0) 71951 74174 > E-Mail > Website
RE-Solar GmbH

Schwander Str. 9

92711 Parkstein

+49 (0) 9602 939 54 0 > E-Mail > Website
Elektro Unholzer GmbH

Dreiburgenstraße 7

94113 Tiefenbach-Kirchberg v.W.

+49 (0) 8546 25 34 > E-Mail > Website
Murtovi Elektrotechnik GmbH

Reichenberger Str 16

33335 Gütersloh

+49 (0) 5241 3076161 > E-Mail > Website
Energiefreiheit24GmbH

Hilsweg 12

31020 Salzhemmendorf

+49 (0) 1522 8633494 > E-Mail > Website
Elektrotechnik Mrosewski

Diesterwegstraße 6

42553 Velbert

+49 (0)2053 4281626 > E-Mail > Website
Hablützel AG Solar- & Haustechnik

Feldstrasse 42

9113 Degersheim

+41 (0) 71311164 > E-Mail > Website
Vdzprojecten

Jo van Ammerstraat 3

5122 CK Rijen

+31 (0) 6 14382431 > E-Mail > Website
Sistemi Solari Tecnologici

Via Foresta 97

87043 Forestella

+39 (0) 984 949 345 > E-Mail > Website
Go-Heller GmbH

Erkelenzdamm 59

10999 Berlin

+49 (0)176 3125 708 5 > E-Mail > Website
mo energy systems GmbH

Hörbranzer Straße 1

6911 Lochau

+43 (0) 650 6490648 > E-Mail > Website
Ralf Gloß Elektro Gloß

Sonnenbühl 100

75249 Kieselbronn

+49 (0) 1715 169 606 > E-Mail > Website
Moll Bedachungen & Bauklempnerei GmbH

Raderbroich 10

41352 Korschenbroich

+49 (0) 2161 640 111 > E-Mail > Website
WEP GmbH

Mühlberg 19

39175 Menz

+49 (0) 3929 269 93 99 > E-Mail > Website
COAT1 GmbH

Paul-Robeson-Str. 35

10439 Berlin

+49 (0) 1520 2443 609 > E-Mail > Website
Hanske Solar GmbH

Rosa-Luxemburg-str 4

01558 Grossenhain

+49 (0) 3522 559 15 46 > E-Mail > Website
Navito Energy Solutions

Mercatorweg 3b

3241 MK Middelharnis

+31 (0) 1874 771 42 > E-Mail > Website
MW-Dienstleistungen

Mühlwies 8

89183 Breitingen

+49 (0) 1766 227 47 23
Märkl GmbH

Im Kessel 2a

90579 Langenzenn

+49 (0) 9101 900 50 > E-Mail > Website
GreenCluster GmbH

Technologiepark 32

33100 Paderborn

+49 (0) 5251 693 969 200 > E-Mail > Website
Mothes Solutions GmbH & Co. KG

Heinrich-Ludwig-Weg 5

09603 Großschirma

+49 (0) 3524 249 97 47 > E-Mail > Website
Sarl Toit' Isol Eco

Za les Vernes 8

70270 Melisey

+33 (0) 6757 385 20 > E-Mail > Website
GreenSolution24

Julius-Doms-Straße 12

51373 Leverkusen

+49 (0) 1739 314 112 > E-Mail > Website
Meyer Connected GmbH & Co. KG

Lilienthaler Straße 36

28870 Ottersberg

+49 (0) 4293 919 014 > E-Mail > Website
Rose Elektrotechnik GmbH

Marktstraße 16

17033 Neubrandenburg

+49 (0) 3953 799 35 00 > E-Mail > Website
Maréchal Energie Technieken

Hof ter Praet 5

8730 Beernem

+32 (0) 4726 564 60 > E-Mail > Website
Bauer Energietechnik e.K.

Marie-Curie-Straße 3

85055 Ingolstadt

+49 (0) 8414 803 44 > E-Mail > Website
GoBa Allround GbR

Redelbergstraße 7

85256 Vierkirchen

+49 (0) 1511 0314 500 > E-Mail > Website
Westerwälder Elektroservice & Projekt

Rheinstraße 60B

56203 Höhr-Grenzhausen

+49 (0) 2624 952 36 45 > E-Mail > Website
Metalltechnik RuGa

Pirchat 7 4

6134 Vomp

+43 (0) 6509 808 934 > E-Mail
LUX S.I.D. Sistem innovation domotics

Del Lavoro 127

81055 Santa Maria Capua vetere

+39 (0) 3298 719 407 > E-Mail > Website
Highlight Montagetechnik

Gosheimerstraße 8

78583 Böttingen

+49 (0) 7429 539 0391 > E-Mail
Energie Freiamt AG

Seetalstrasse 4

5630 Muri AG

+41 (0) 566 758010 > E-Mail > Website
Solarsys GmbH

Gheistrasse 36

8634 Hombrechtikon

+41 (0) 7977 987 89 > E-Mail > Website
Creare Ingeniería y Renovables S.L.

Carrer Sant Mateu 3

03801 Alcoy. AlicanteAlcoi

+39 (0) 960 15 40 90 > E-Mail > Website
J.Clever SA

Via Luserte Sud 8

6572 Quartino

+41 7933 792 16 > E-Mail > Website
Energiegewinner eG

Lichtstr. 43b

50825 Köln

+49 (0) 221 5955 5111 > E-Mail > Website
SUNETIC SOLAR

Hinmanweg 9r

7575 BE Oldenzaal

+31 (0) 6400 264 41 > E-Mail > Website
JVD Technics

Oudstrijdersstraat 60

9700 Oudenaarde

+32 (0) 492 556 032 > E-Mail > Website
Boone nv Hydro Elektro

Diksmuidesteenweg 32 A

8840 Staden

+32 (0) 51 24 05 62 > E-Mail > Website
A Solar-Kempen

Geelseweg 165 A

2250 Olen O.L.Vr

+32 (0) 14 222307 > E-Mail > Website
ENPESO GmbH

Hettlicher Masch 12

49084 Osnabrück

+49 (0) 541 600 81 404 > E-Mail > Website
Milenkovic - Energy Solutions

Schmittegass 17

8957 Spreitenbach

+41 (0) 4351 156 00 > E-Mail > Website
Elektrotechnik Düsterloh UG

Hauptstraße 70

45549 Sprockhövel

+49 (0) 700 383 783 75 > E-Mail > Website
Ecofinity BV

Astridstraat 15

9630 Zwalm

+32 (0) 4798 930 13 > E-Mail > Website
Declercq Elektrotechniek

Vierlindendreef 6

8760 Meulebeke

+32 (0) 4746 698 07 > E-Mail > Website
B & K Elektrotechnik

Krähenwinkel 3

57462 Olpe

+49 (0) 1742 516 046 > E-Mail > Website
Advenso

Gistelsteenweg 475

8490 Jabbeke

+32 (0) 5070 3433 > E-Mail > Website
Solartechnik Heitkemper

Goethestraße 12

59348 Lüdinghaiusen

+49 (0) 1761 032 98 89 > E-Mail > Website
Avunet B.V.

Berkenstraat 24

5553EK Valkenswaard

+31 (0) 6528 812 23 > E-Mail > Website
Hermans Jelle BV

Gemeentebos 25

2990 Wuustwezel

+32 (0) 4681 657 56 > E-Mail > Website
Laeuffer

Rue de la Pépinière 38

67160 Wissembourg

+33 (0) 3 69 53 80 00 > E-Mail > Website
FENELEC SAS

Av. Pierre de Coubertin 17

36000 Châteauroux

+33 (0) 2 54 08 03 09 > E-Mail