Latest Meyer Burger News
Solar Challenge Morocco 2021
A cooperation could hardly be more European: A Swiss photovoltaic company is using its high-efficiency solar cells produced in Germany to support a Dutch student team that is taking part in an international race through the Moroccan desert with its specially developed solar race car.
More about Solar Challenge 2021
Fairs & Events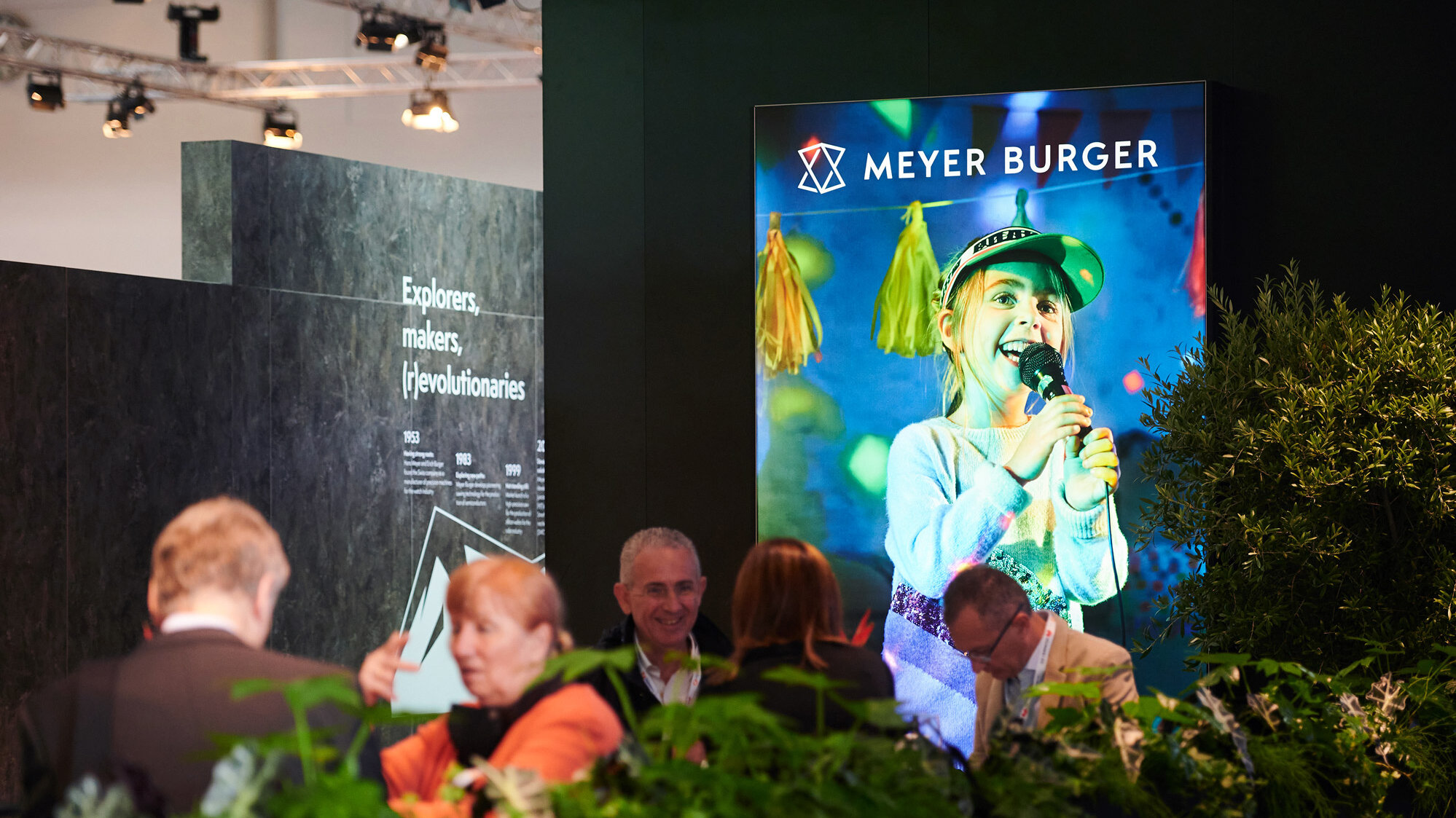 9. - 10.12.2021
Handelsblatt Industriegipfel Hybrid-Event
Leverkusen, Germany
More about
13. - 15.01.2022
Intersolar North America
Long Beach, Kalifornien
More about
19. - 20.01.2022
InterSolution
Gent, Belgium
More about
23. - 24.02.2022
ENEX New Energy
Kielce, Poland
More about
08. - 10.03.2022
37. PV-Symposium
Bad Staffelstein, Germany
More about
08. - 11.03.2022
MCE Mostra Convegno Expocomfort 2022
Milan, Italy
More about
29. - 30.03.2022
20. Nationale Photovoltaik-Tagung
Bern, Schweiz
Mehr dazu
08. - 10.04.2022
Energiesparmesse Wels
Wels, Austria
More about
12. - 14.04.2022
Solar Solutions International
SB Vijfhuizen, the Netherlands
More about
News Feature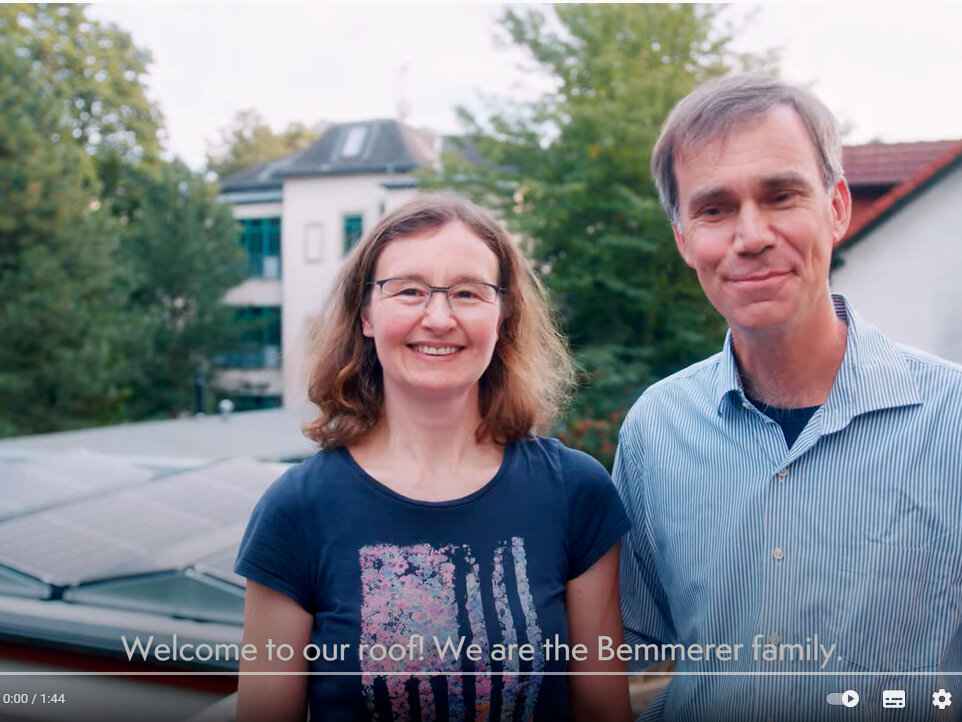 One of the first Meyer Burger solar installations in Germany
One of the first Meyer Burger solar systems has now been installed by our partner K.W.O. Energiezentrale at the Bemmer family in Dresden. How does such an installation work and why did the family of 5 chose solar modules made in Germany Our cameraman Jonas followed the setup all day long.
Go to YouTube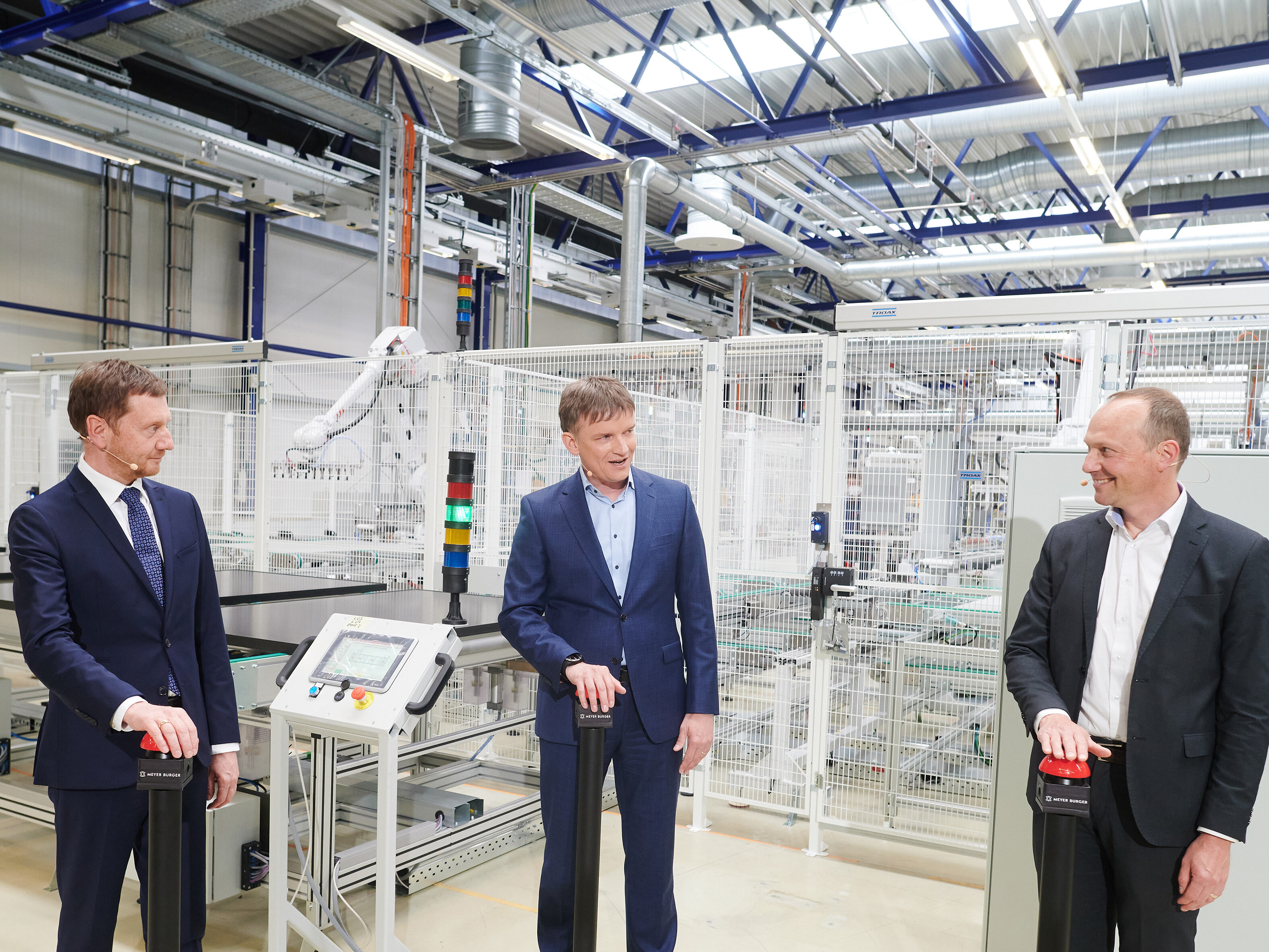 On Wednesday, the new module production plant in Freiberg was launched.
Only one week after the virtual opening of the Meyer Burger solar cell plant in Thalheim, the new module production in Freiberg will be opened on Wednesday, May 26. In addition to Saxony's Prime Minister, Michael Kretschmer, other guests from politics and business will be present to discuss the future of the solar industry in Saxony in a live broadcast panel discussion.
Read More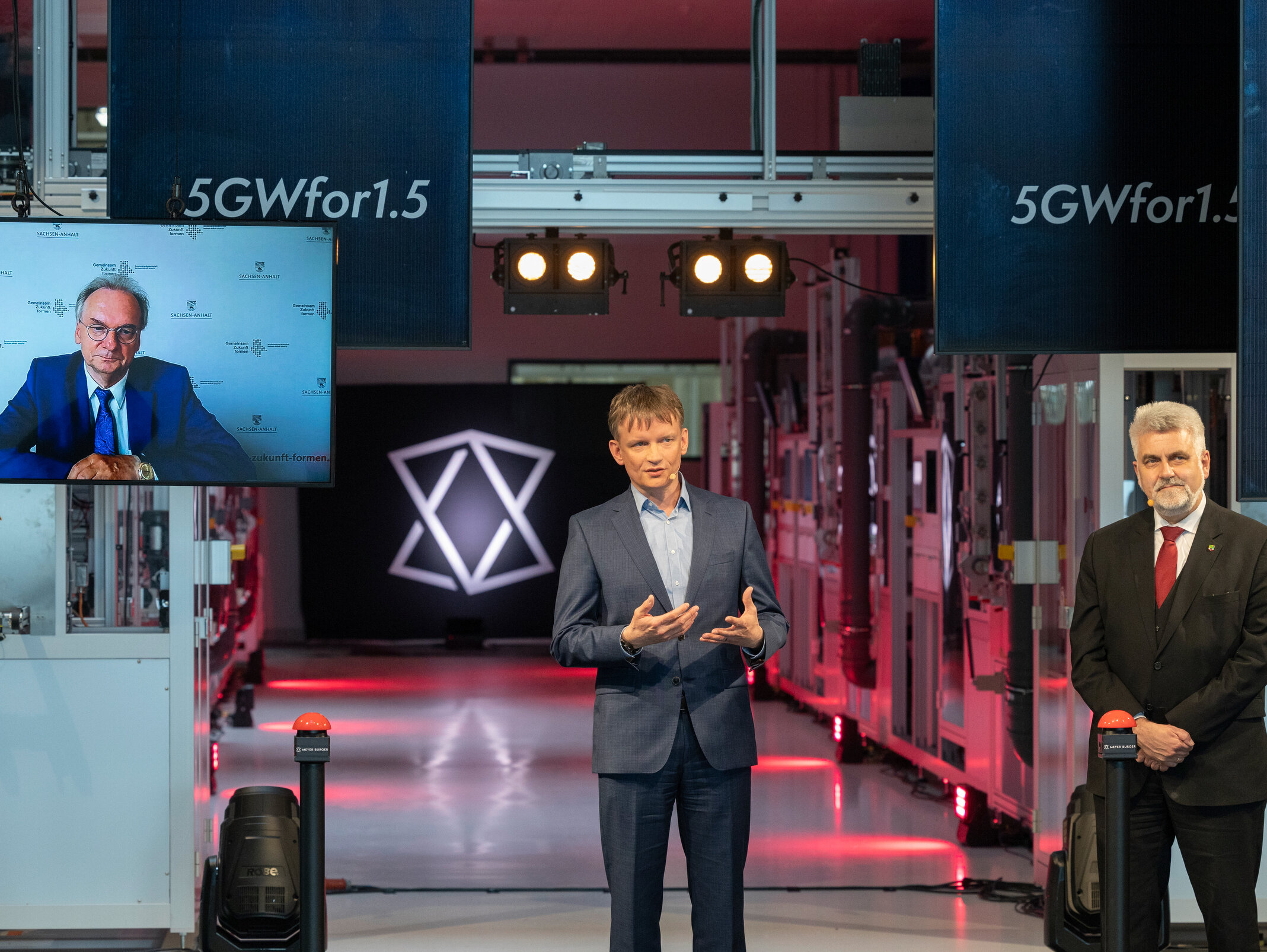 Meyer Burger opens its new high-performance cell factory in the Solar Valley of Bitterfeld-Wolfen virtually.
Special times need special formats. Thus, the opening of the new high-performance solar cell plant on May 18 in Thalheim, a district of Bitterfeld-Wolfen, took place almost exclusively digitally. Only Meyer Burger CEO, Gunter Erfurt, and Saxony-Anhalt's Minister of Economic Affairs, Prof. Armin Willingmann, were in person on site when a new era was ushered in at Solar Valley at the push of a button.
Read More
Solar production in Germany
Strategic innovation leadership as a cornerstone a european energy sovereignty
We are at the beginning of a solar energy age. In large parts of the world, photovoltaics (PV) is already by far the most cost-effective, environmentally and climate-friendly technology for generating electricity after only two decades of development.
Full Whitepaper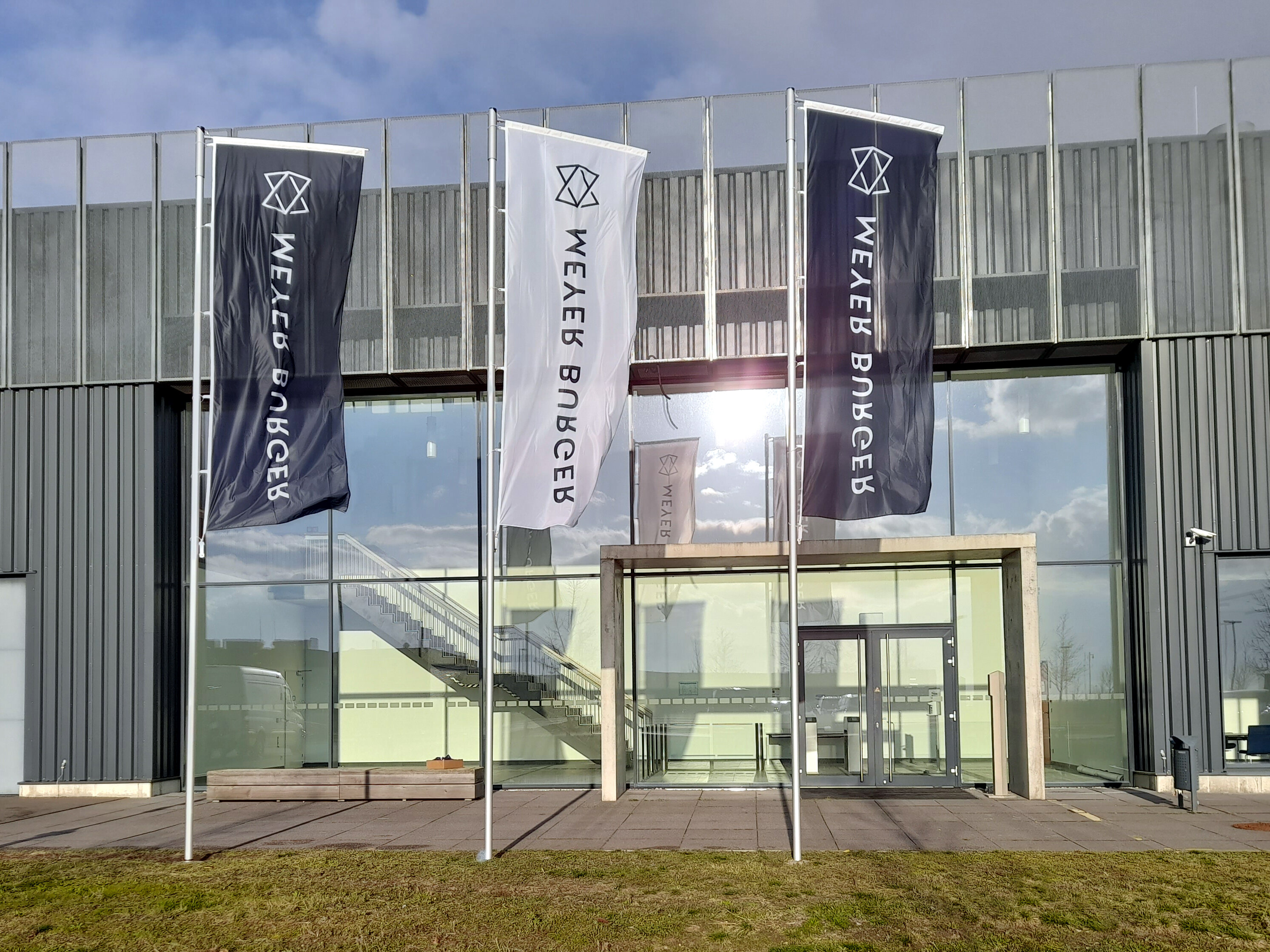 Press Photos
Meyer Burger images and logos for download. The images and logos can be used in compliance with the copyright and the terms of use.
Press Photos
More Meyer Burger News
---
Media Contact
News Service
Subscribe to the latest news and press releases about the entire Meyer Burger Group.
Anmelden