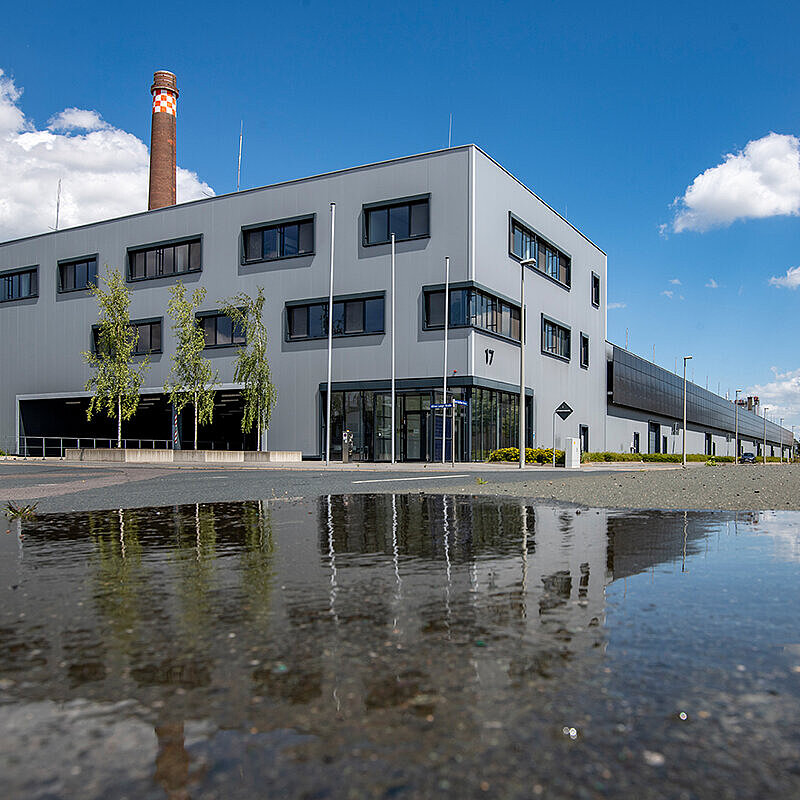 Meyer Burger Module Production Site
A modern solar module production facility is being built at the Freiberg site (Germany). In a first step the production will have an annual capacity of 400 MW, which will be increased to up to 1 GW in a further expansion.
Most efficient solar modules
Meyer Burger plans to produce the world's most efficient photovoltaic modules with the highest energy yield per square metre in Freiberg. For this purpose, solar cells with heterojunction technology (HJT) from the company's own cell production in Bitterfeld-Wolfen (Germany) as well as the proprietary SmartWire Connection Technology (SWCT®), which was developed and industrialized exclusively in the Technology and Product Centre in Thun (Switzerland), will be used.
Module Production Site
Meyer Burger (Industries) GmbH
Carl-Schiffner-Str. 17
09599 Freiberg
General requests
+49 3723 671 101
info-mbi@meyerburger.com

Sales
+49 3723 671 3522
sales@meyerburger.com
Directions Google Map
All Locations
Purchasing – Supplies and Services
Meyer Burger stands for expertise and advanced technologies. In addition, sustainability is very important for our company and also for our customers. Therefore, we place great emphasis on quality, flexibility, fair prices and fast delivery times.
As the purchasing department of Meyer Burger (Industries) GmbH, we strive to achieve these goals with the support of our suppliers and service providers.
You as a supplier can accompany us on this path, in the sense of a long-term supply relationship based on partnership.
Supplier self-disclosure
You can apply for our projects with the following Document (PDF):
Purchasing conditions, guidelines and further relevant documents